Upload a video to the News Feed on mobile apps
Pre-record a video on your phone. Try to keep the length of the video under 3 minutes as the maximum video upload is 100MB.
Tap on the News Feed screen in Deputy and tap on the + in the upper right corner.
Select who you would like to share the video this.
Type any instructions or information in your post.
Upload the pre-recorded video from your gallery by tapping the plus button in the top right of your News Feed screen, then select the video you would like to post from Files or Photos Library.
Select whether you would like the reader to confirm they have read your post and whether recipients are allowed to comment on it.
Tap Post

which will then post it to your News Feed.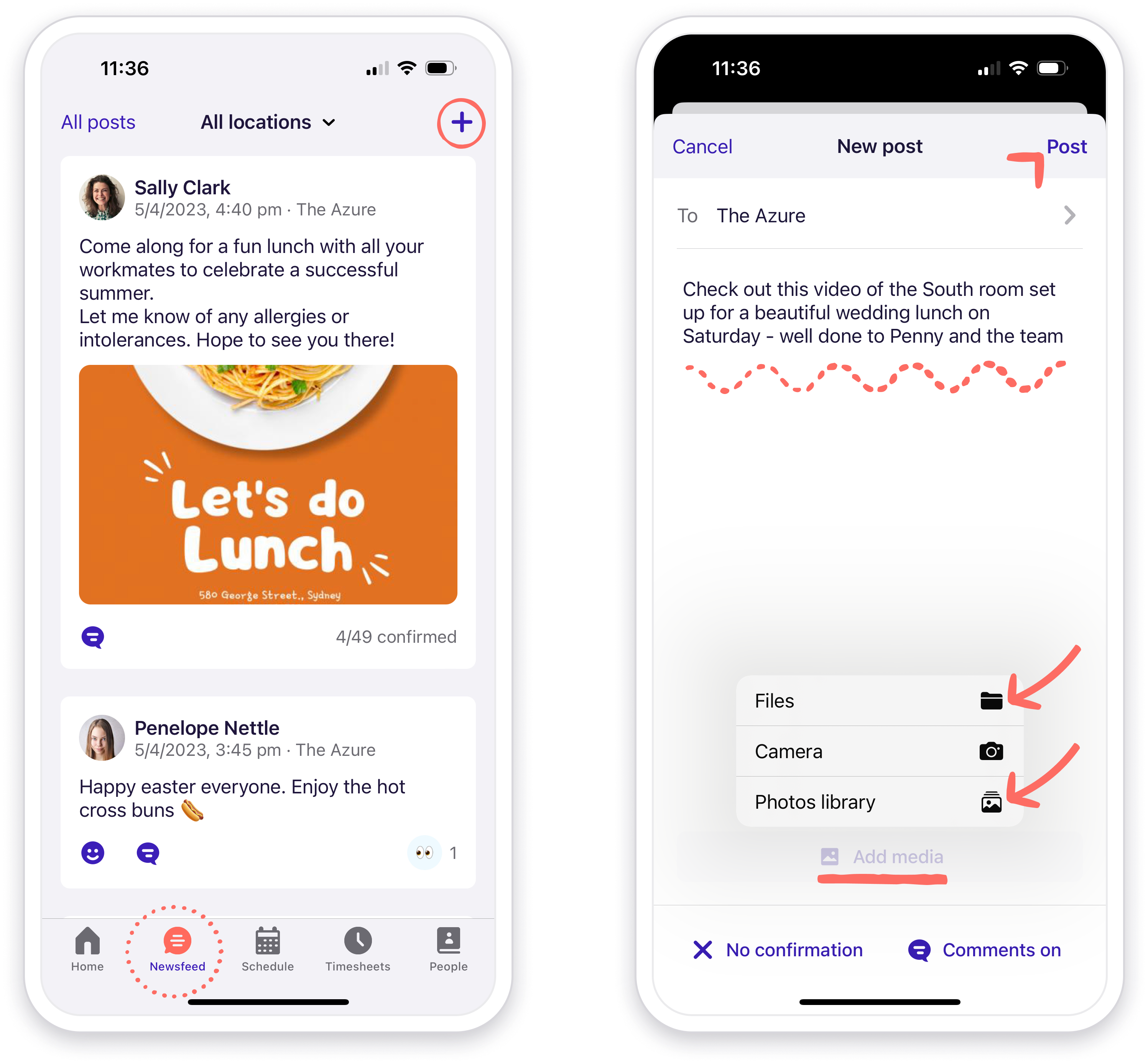 Upload a video to the News Feed on the Deputy website
From the Deputy website, you can upload a pre-recorded video from already stored on your compeuter to the News Feed.
1. On the News Feed tab, select Create Post.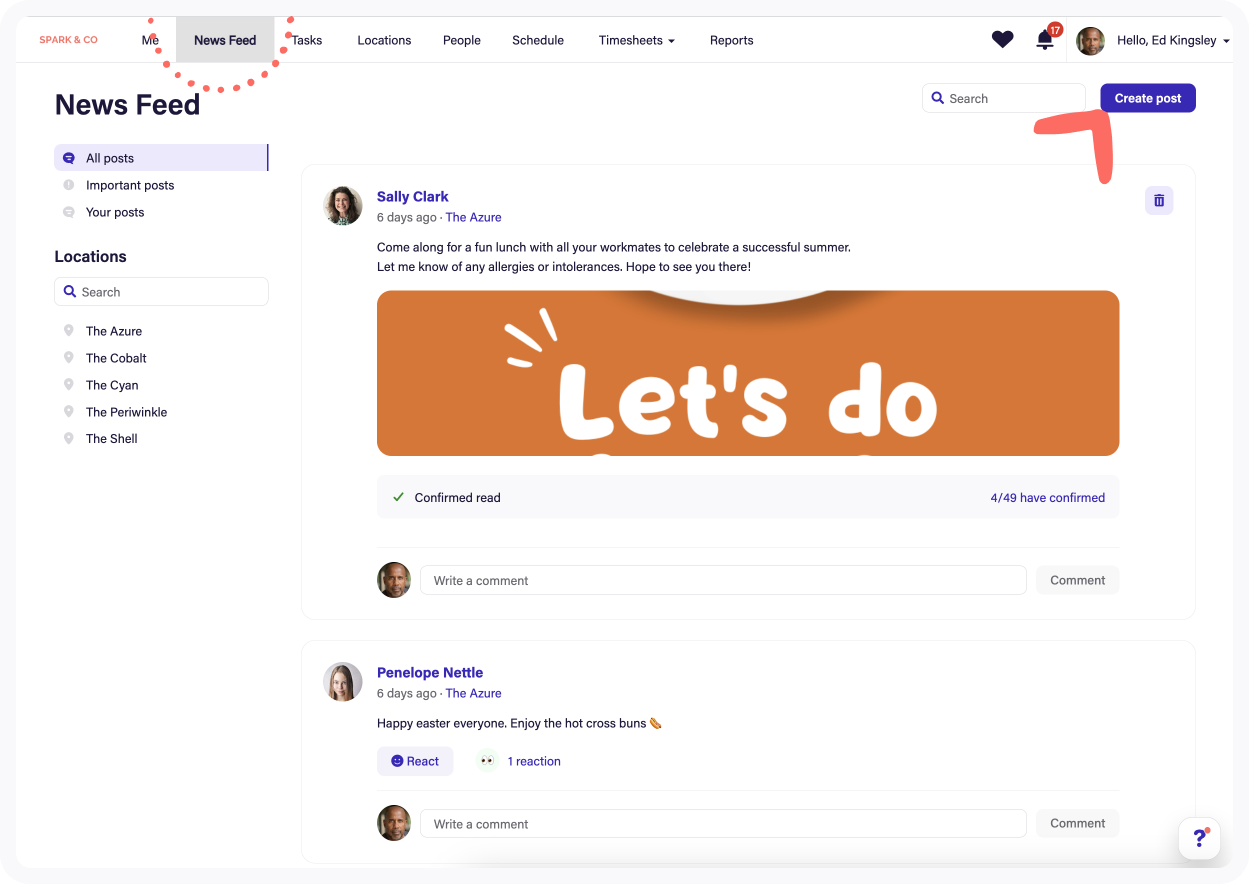 2. Select who you would like to share the post with, add a message and select whether you require reader confirmation or will allow comments.
3. Upload your video file to share by clicking Add media
4. Click Post.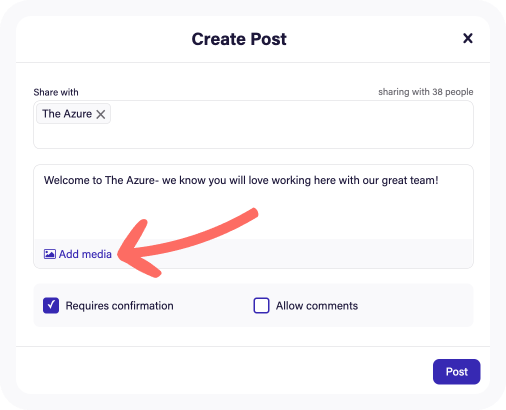 FAQs
What files can I upload?
You can upload and playback MOV and MP4 files on iPhone, Android and Web. Not all mobile devices will be able to playback all formats.
Can I upload video using Deputy Kiosk for iPad?
No, Deputy Kiosk for iPad can only playback videos but you can still upload messages and photos.
Can I record and post using iPhone and Android?
Yes, you can record and post directly from either mobile device platform. However, there is a 100MB limit on the file. We recommend you record first using your camera and then upload. Not all mobile devices will be able to playback all formats.
How long of a video can I post?
The video newsfeed is designed for short videos. We have a 100MB limit on the size. We recommend keeping them short and to the point.
Can I post videos from YouTube or Vimeo?
Yes, absolutely. For longer videos, you can first upload your videos on YouTube, Vimeo or other video services and paste the link into the news feed.
Tip: You can upload YouTube videos as unlisted so they won't appear in the YouTube search engine.
Can I mark the content to receive confirmation from all readers?
Yes, like any news feed content, as a manager you can upload a video and mark it with the confirmation toggle. This way you can track who has watched the videos and who hasn't.