Mapping your Netsuite Segments to Deputy Locations can be done directly in the Netsuite application.
This is an important piece of the integration setup as this will determine how employees are linked back to Deputy locations. Segments that you can map include classification, location, department and workplace.
1. Once the Deputy plugin is installed you can access the mapping by clicking Manage in Netsuite in the Deputy Locations line of the Deputy Integrations Dashboard.

This will then open a screen like the below image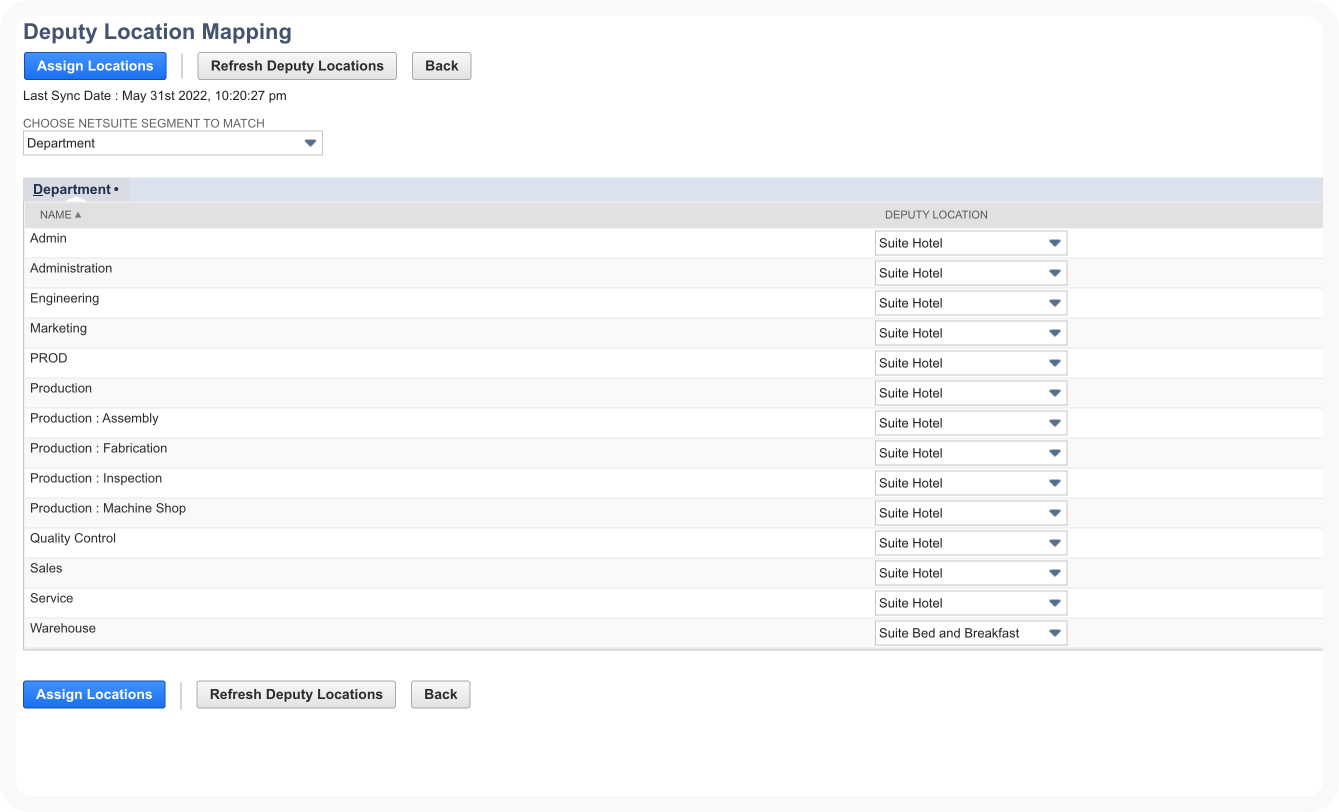 2. You can change the Netsuite Segment which is used to map Deputy locations by selecting a different option from the drop-down list.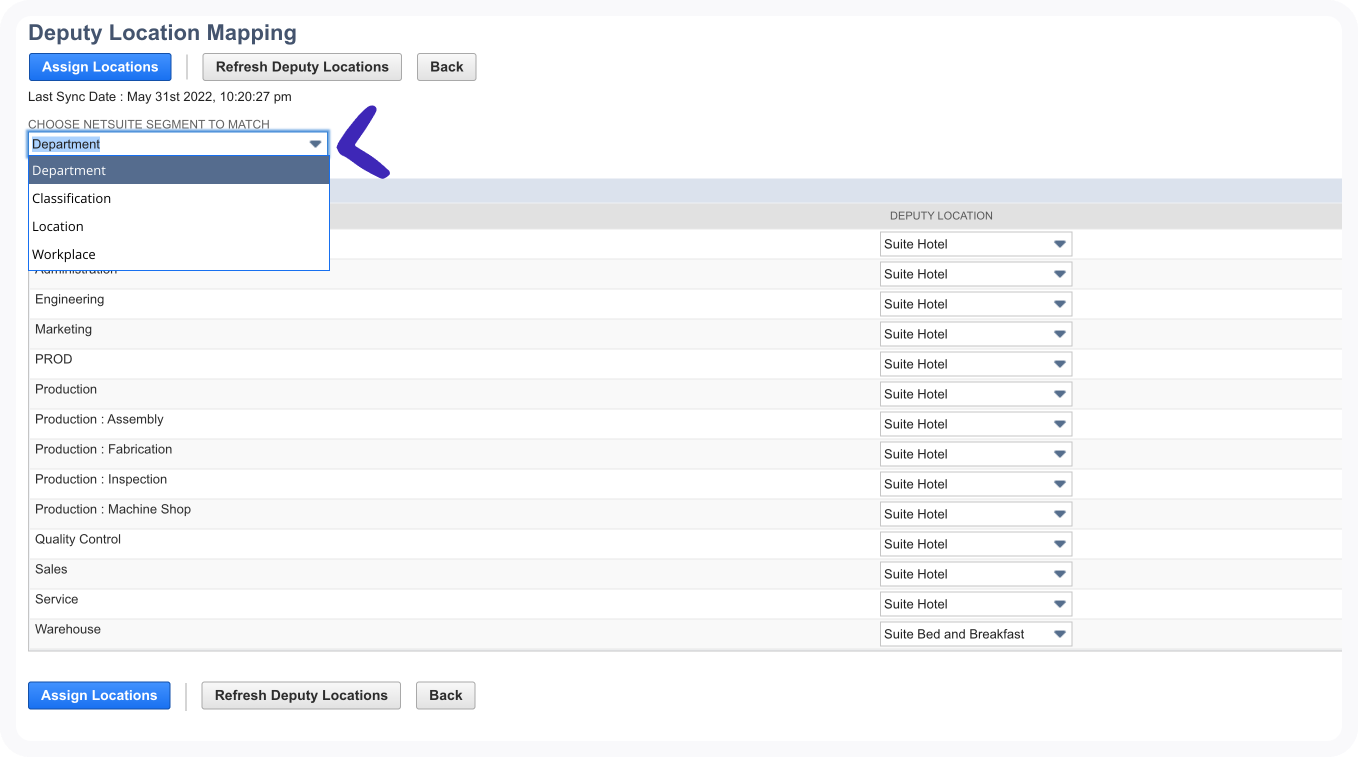 Changing the segment will refresh the list to the new selection.
3. Once you have chosen your segment, you can select different Deputy locations in the dropdown boxes on the right-hand side. Once this is done, any employee in that segment will be linked to the Deputy location.
Example: There is a Deputy Location called "Shoes are us" and a Netsuite Department (in this scenario Department has been chosen as the segment) called "Shoe Sales" that are linked. Any employee added in to the "Shoe Sales" department in Netsuite would then be added to Deputy in the "Shoes are us" location.
If for some reason not all of your Deputy Locations are appearing in the drop-down list, you can quickly update Netsuite by clicking the Refresh Deputy Locations button.
4. Once you have finished assigning the locations (not all locations have to be mapped for the integration to work), click Assign Locations which will save these links.

To return to the Deputy Integration Dashboard click Back.