Mapping your Deputy employees to Netsuite employees can be done directly in the Netsuite application.
1. Once the Deputy plugin is installed you can access the mapping by clicking Deputy to Netsuite in the Deputy Employee line of the Integrations Dashboard.

2. Once you have clicked this, the imported Deputy Employee List will display.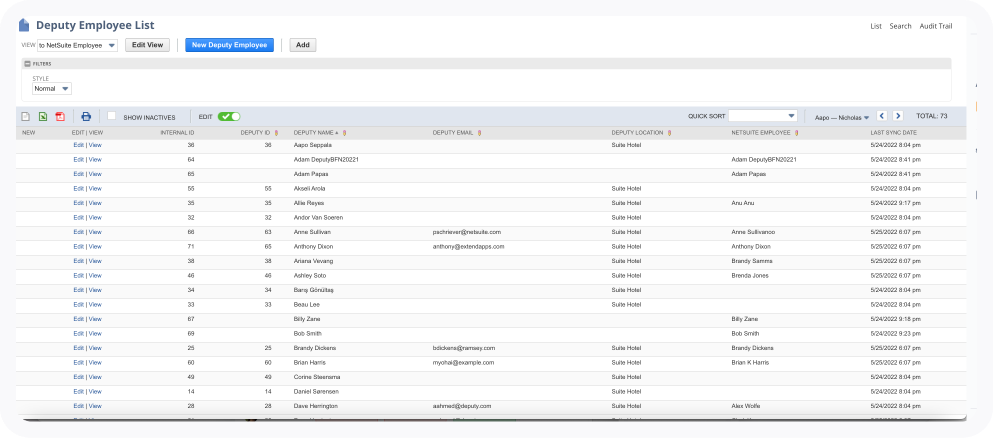 3. If the email address of the employee in both Deputy and Netsuite Suitepeople is the same, the employee will be automatically matched. In the scenario where this is not the case, you can quickly match the employee by clicking in the Netsuite Employee column and selecting the record from the dropdown that appears.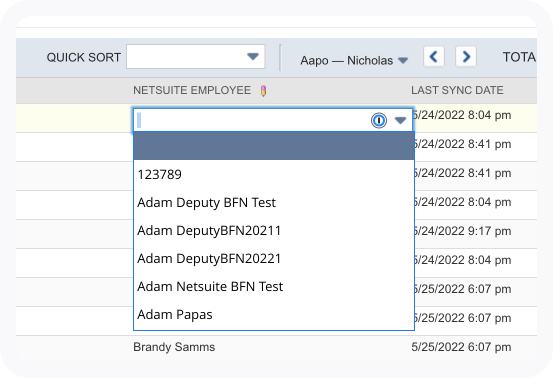 4. Once you have selected a record, the mapping will be saved. You can change this at any time by selecting a different record from the drop-down list.