Scheduling managers can choose whether or not to notify team members of shifts using SMS updates when publishing schedules. However, if the SMS notification option is used these SMSs will incur an added cost on top of your Deputy plan as shown below: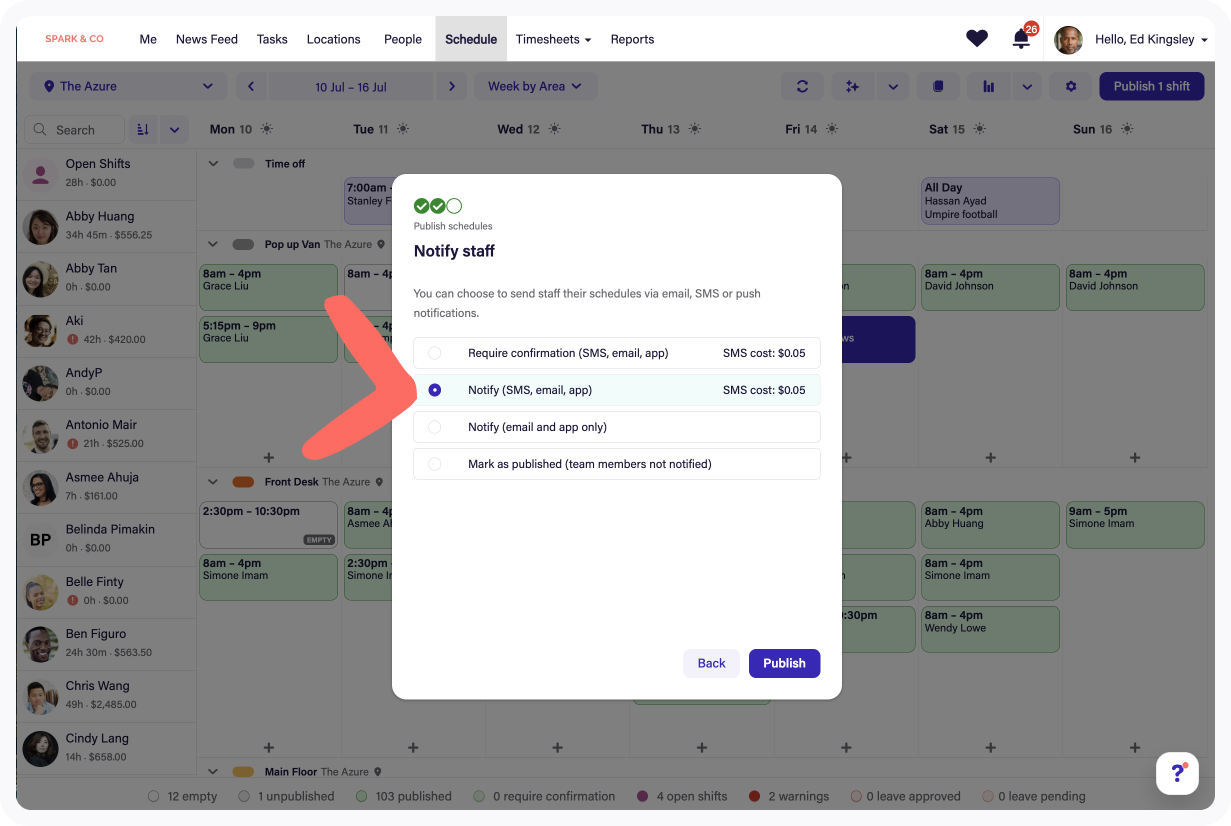 Deputy users with an access level of System Administrator or Advisor can review any SMS charges.
They can also completely disable the ability for scheduling managers to send SMS notifications from Deputy so that these SMS costs are not incurred.