What are Occurrence Rules?
Occurrence Rules are a set of parameters in Deputy that determines the frequency of an event. For instance, if your organization operates from Monday through Friday, then that concept of Monday through Friday needs to exist in the Employment Term for Deputy's reference.
Where Occurrence Rules are used in Deputy
Pay Conditions - Step 3 of Creating a New Pay Condition
When creating a new Pay Condition, you will need to determine when that Pay Condition applies. It might be applicable every day, all day. It may be a Pay Condition that only applies to a certain holiday. Occurrence rules set the schedule for when Deputy will apply the Pay Condition.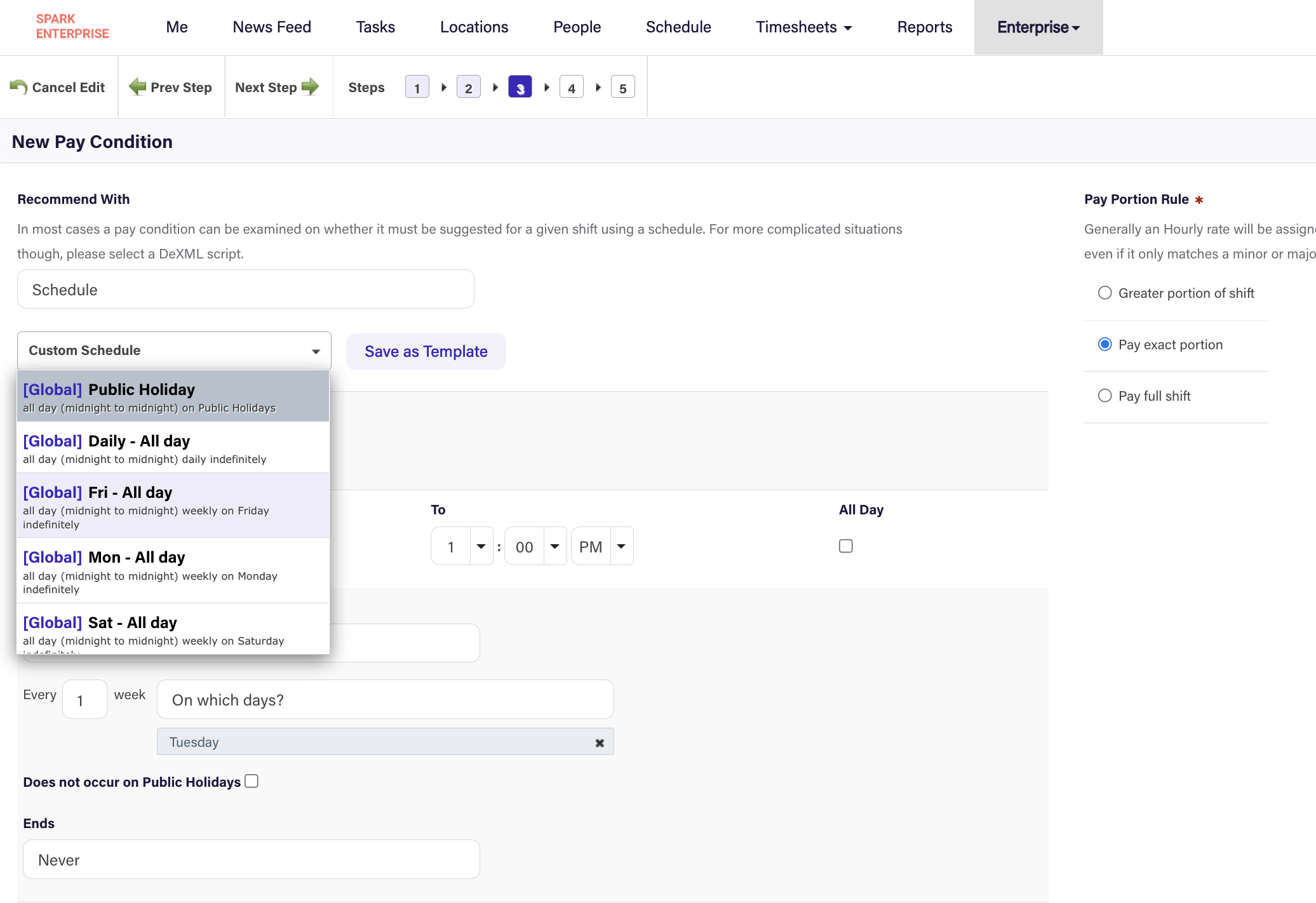 Tasks - Group tasks that repeat
Group tasks that are routinely performed can be set to repeat on a schedule. For instance, if a task needs to be performed on the first day of every month, you can use Task Groups to remind any worker scheduled in that Area to perform the task(s). When choosing the schedule of these required tasks, your Global Occurrence Rules are available here to set the schedule of your Task Group. Deputy already includes the Occurrence Rules that most organizations need, but you can create your own Occurrence Rules to better suit the pace and routine of your operation.

Creating a new Occurrence Rule
Click the Enterprise tab

Click on "Occurrence Rules"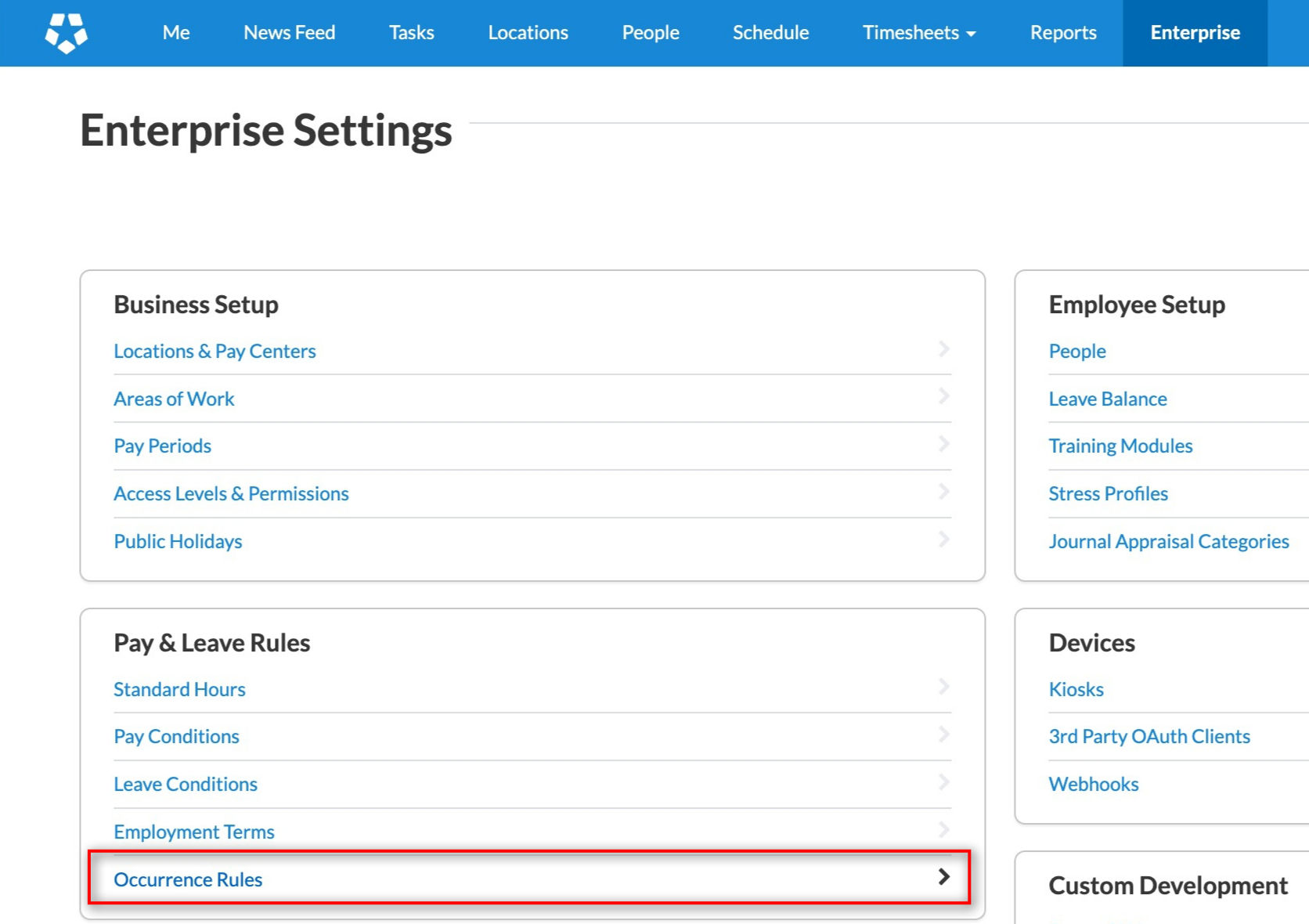 Click on New Schedule Template
You will see a list of Occurrence Rules that already exist in your account.
The Schedule column describes when in the calendar the Occurrence Rule applies.
The Application column describes where in Deputy the Occurrence Rule applies.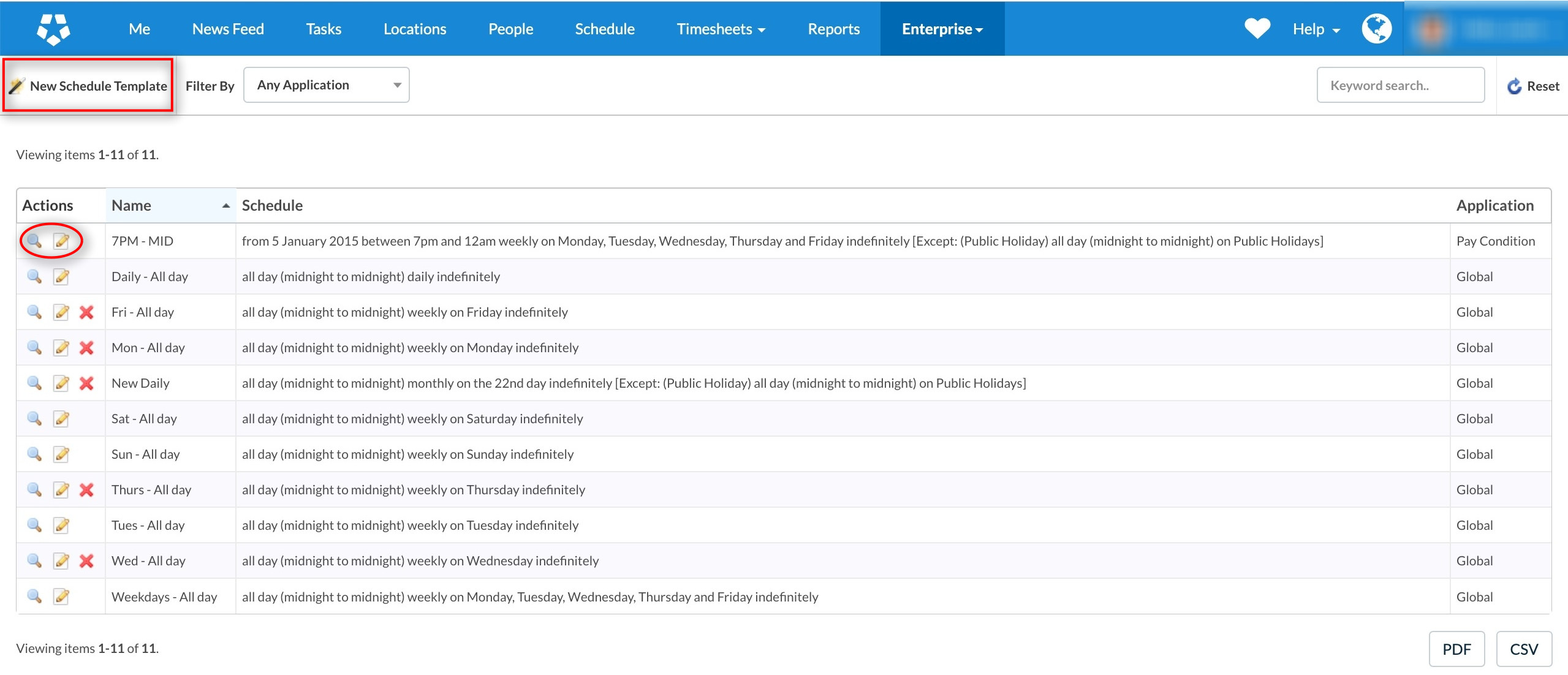 Name this Occurrence Rule
Don't get too creative with this name. You want to see this rule and know right away what it does. For this example, we're creating a rule that occurs on the first of each month, and so will be called "First of the month."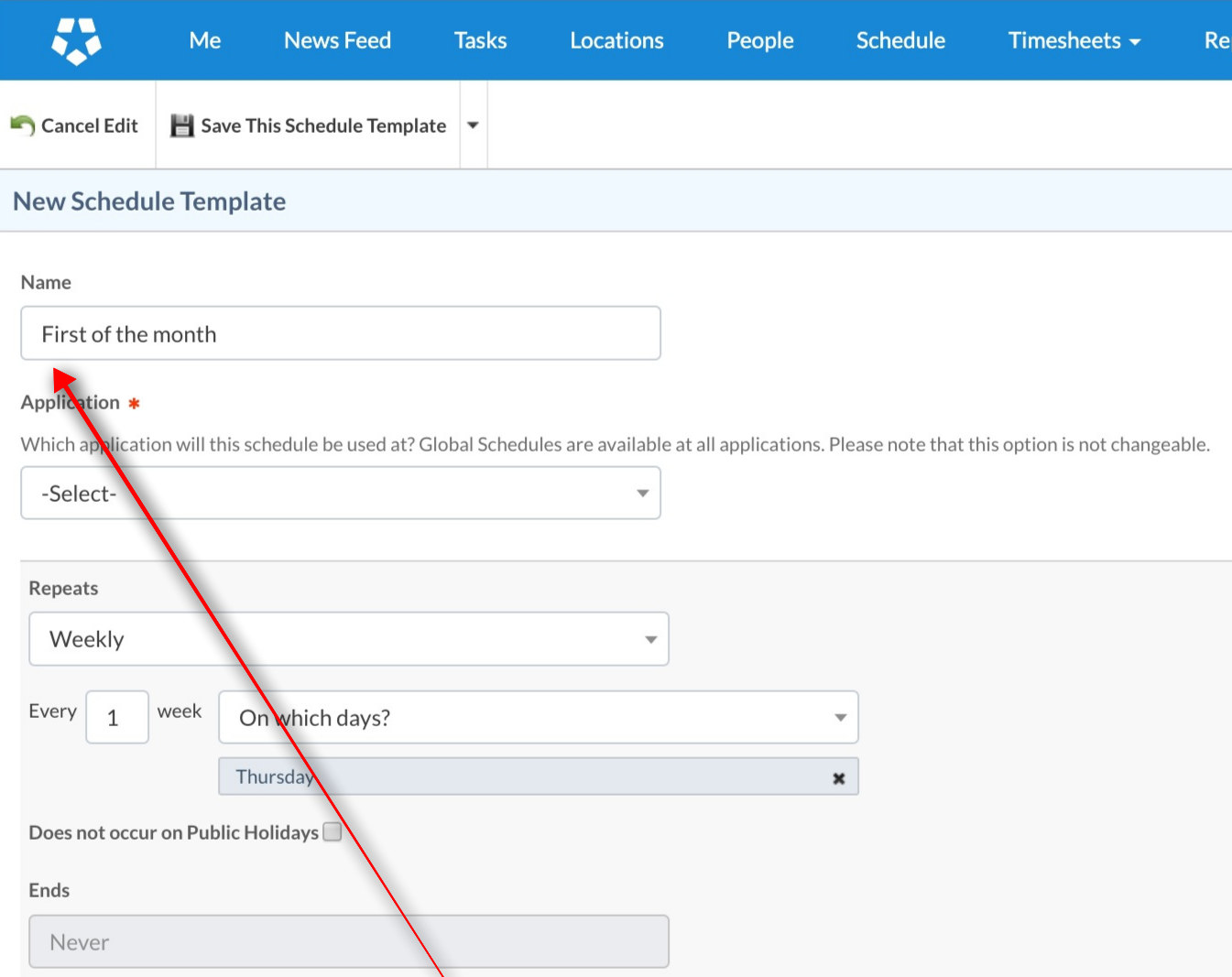 Select Global Application
We recommend Applying all Occurrence Rules Globally. This allows for it to be applied in all aspects of your operating schedule. You can limit an Occurrence Rule to one application, though this is generally discouraged. More information on the other options listed are available at the end of this document.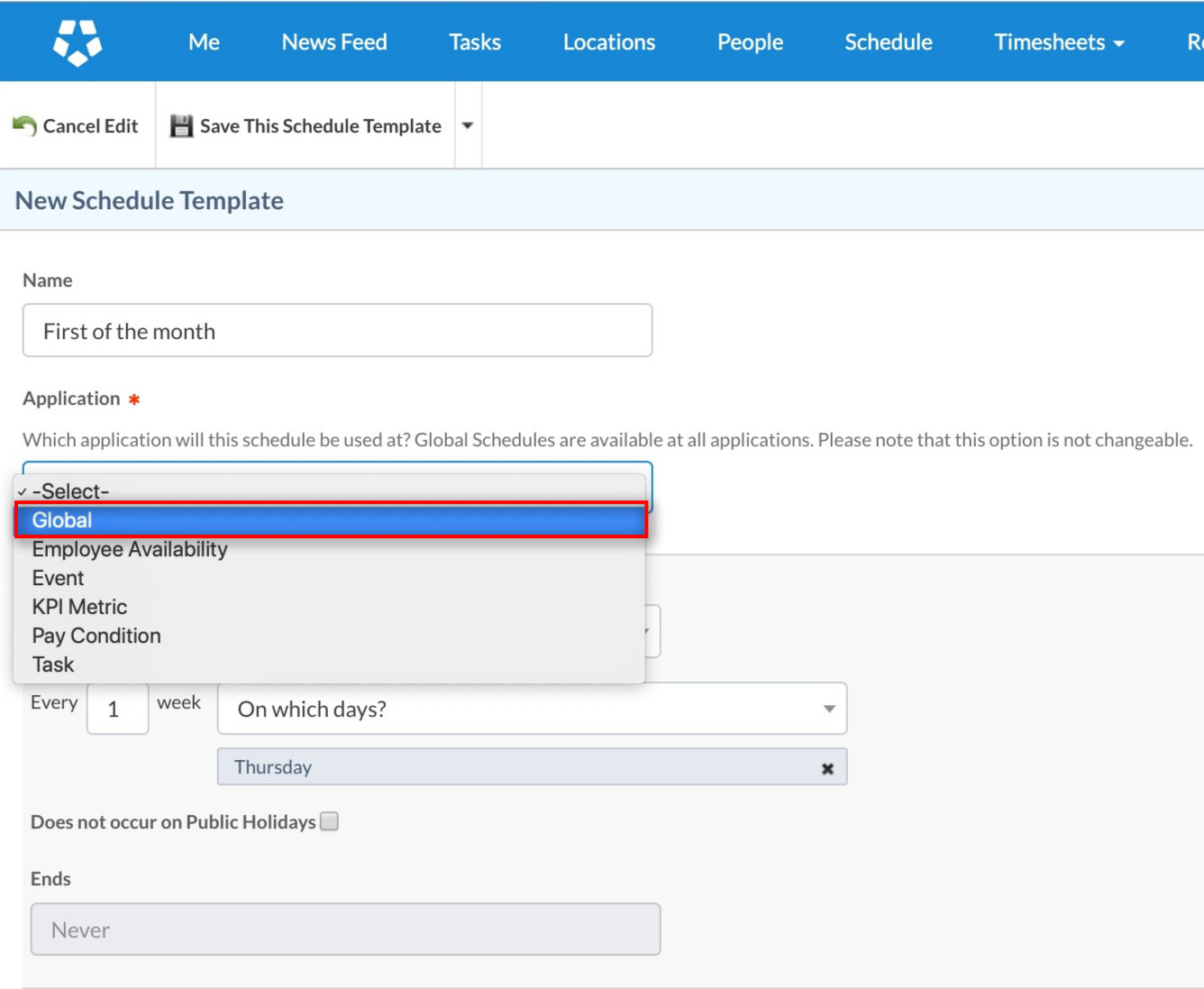 Click Repeats
Choose how frequently this rule occurs. For our example, we're making an Occurrence Rule that represents the first day of each month, so we'll choose Monthly.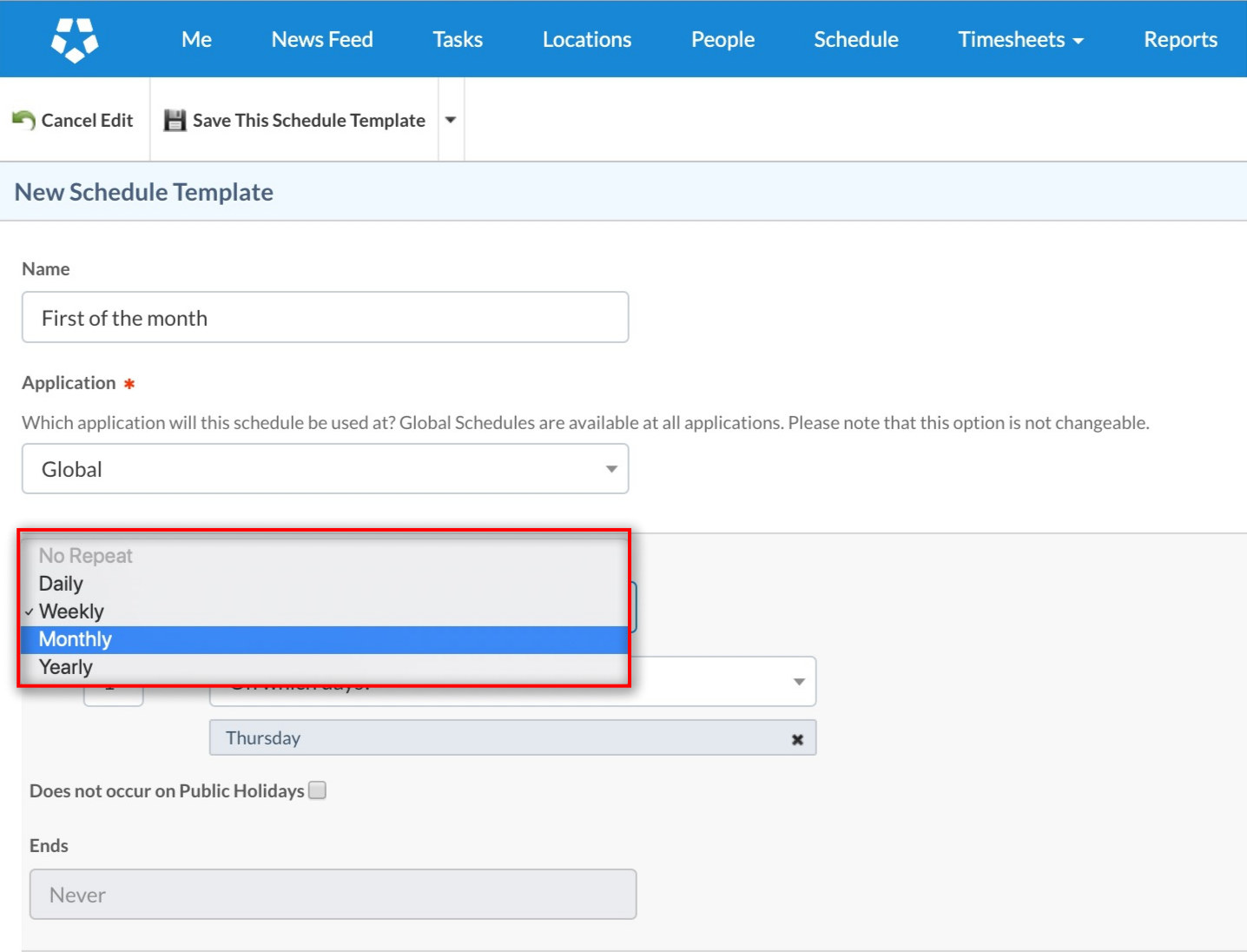 Customize Repeat
Depending on the chosen frequency of this Occurrence Rule, you will have a variety of customization options. For monthly occurrences, you can choose on which day this rule occurs, either by day or by date, but other timeframes will have other relevant options for you to explore.

Save

Application Overview
You can limit an Occurrence Rule to an Application, though it is generally discouraged.