Before You Start
Before importing into SurePayroll, you'll need to ensure that the Employee Time Sheet Export Code (in Deputy) matches the Employee ID in SurePayroll. Please also check that the Area Export Code (Deputy) matches up with the payroll code in SurePayroll. If you're unsure of how to set this up, please see here.
Importing into SurePayroll
Please navigate to the Timesheets tab at the top of your screen and select "Export Time Sheets". Select the date range for the export from the date selector at the top of screen, as well as the locations you'd like to export for in the top left.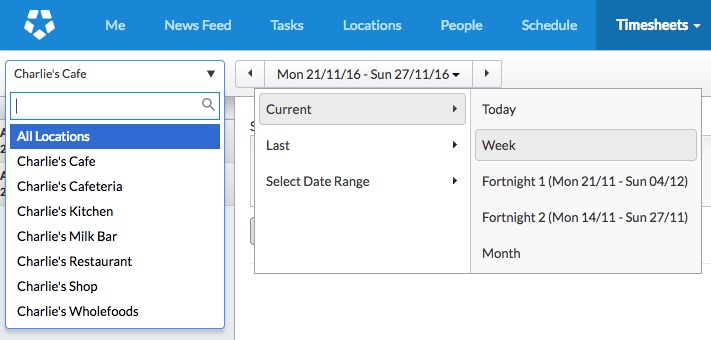 Please select the employees to export on the left-hand side. To quickly select all employees click "Select All". The details will then be displayed on the right-hand side. If you need to edit an item, please click on the item in the list to the right and select "View or edit original item". Once you are ready to export, please click "Export Selected Items". In the pop-up box, please select "Sure Payroll".



Finally, please press "Export" to ready the file for Sure Payroll. After downloading the file, please Sure Payroll's instructions here to upload it.