Before you start
CloudPayroll is a product for Australian customers. Find out more here.

iPayroll is a product for New Zealand customers. Find out more

here

.

Both payroll systems use the same export format.
To ensure the most successful import into CloudPayroll/iPayroll, the following steps are recommended:
Exporting timesheets
1. On the Timesheets tab select Export Timesheets.
2. Use the Location and date selector to select the workplace and date range you would like to export approved timesheets for.
3. Select the employees' timesheets you would like to export.
4. Click Export Selected Items.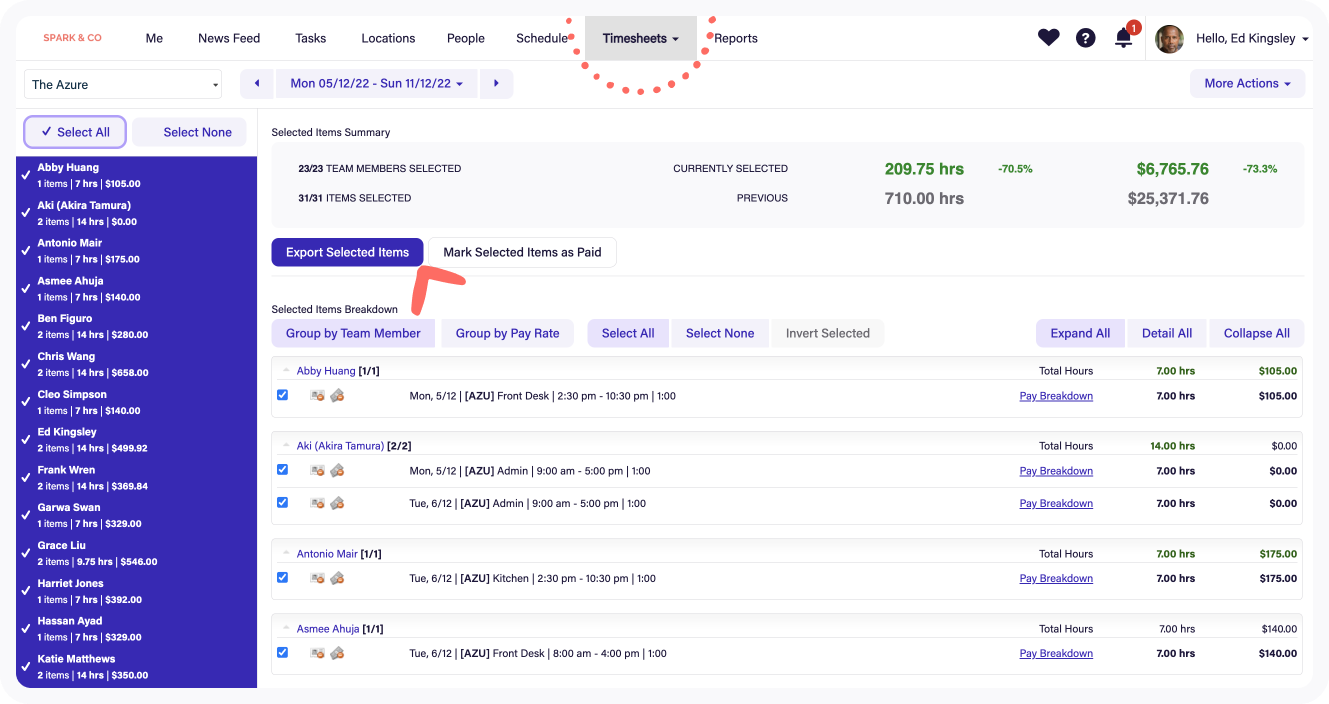 5. Select CloudPayroll / iPayroll V2 from the dropdown list, name your export file and click Export.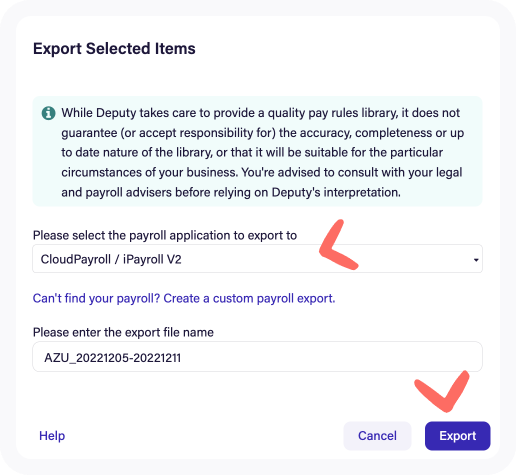 A file will be downloaded to your computer that you can upload to your payroll system.
Exporting timesheets with Australian awards
If you are using Australian awards in Deputy with CloudPayroll, before you can export timesheets you first need to set up the associated Pay Elements for each award within CloudPayroll.
1. In CloudPayroll, go to Setup > Pay Elements > Add and enter the Deputy pay rate export code into the Payment Code field in Cloud Payroll.
2. Click Save. Do this for each pay line in each award.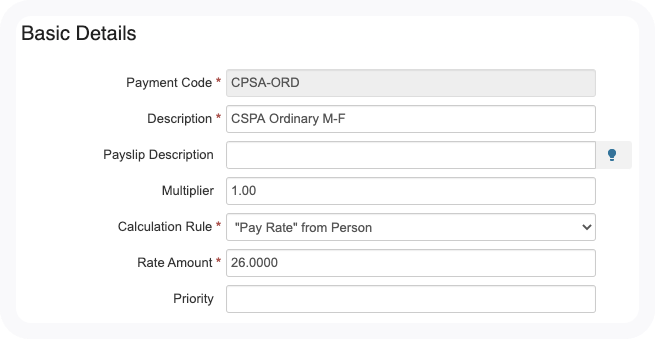 3. In Deputy, before you Export Timesheets, select all the timesheets you wish to export as described above and then click on Group by Pay Rate.

4. The Pay Rates used in the timesheets you are exporting are now listed along with the Pay Rate Export code. Check that each Export Code shown corresponds to a Payment Code in CloudPayroll (Step 1). Click Edit if you need to amend the Export code in Deputy. You will only need to amend each line once and it will save it for the next timesheet export.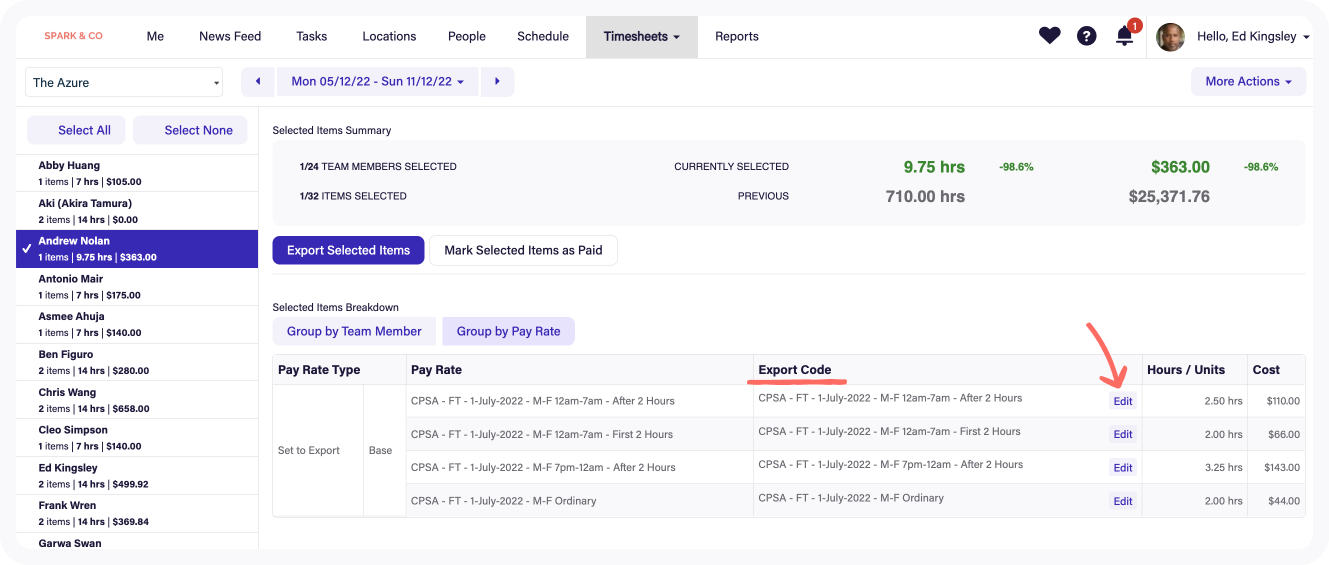 5. Once you have checked or amended the Export Code to match the Payment Code in CloudPayroll, click Save.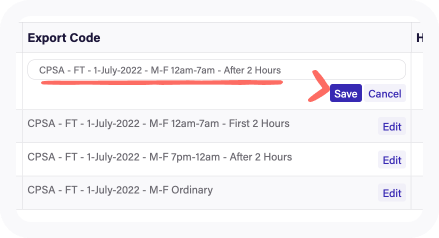 Export leave timesheets
Leave timesheets export from Deputy in the same way as regular worked timesheets. However, it is important that Deputy's Leave Export Code matches with CloudPayroll / iPayroll Leave Taken Code.
1. Ensure Leave Elements are created in CloudPayroll / iPayroll and a code is entered in the Leave Taken Code field.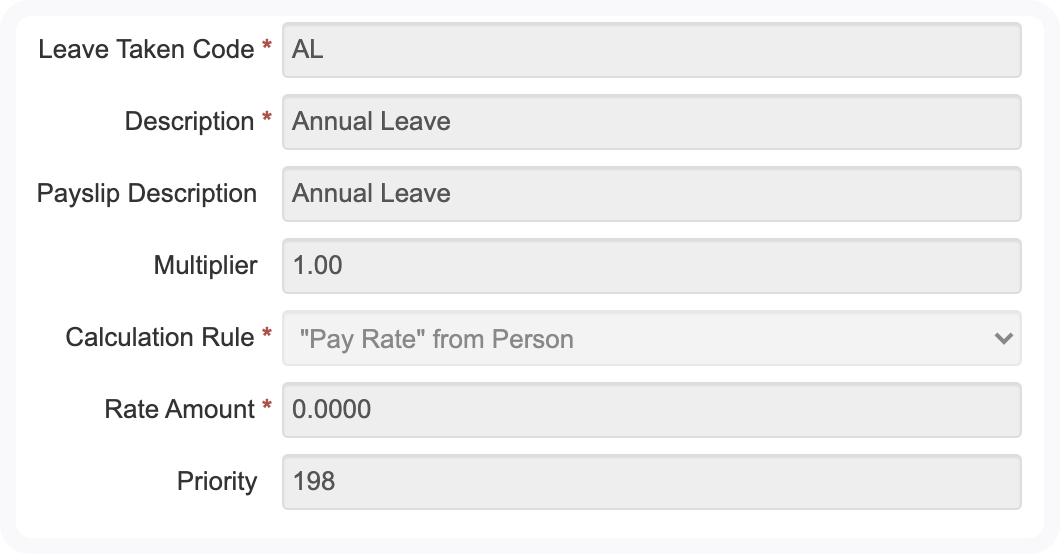 2. Ensure the corresponding Leave Export Code matches within your Leave Rule Settings. You can check this under Business setting > Leave > Leave Rules.

3. Once you have ensured each of the leave rules set up in Deputy is mapped to a leave condition in CloudPayroll/iPayroll with matching Export codes/ Leave Taken codes then you can export leave timesheets as you would normal timesheets.
Frequently asked questions
Does this integration sync employee details?