With the Wagepoint integration, you can import approved hours from Deputy into Wagepoint and check which employees are not yet set up in both systems.
Connecting to Wagepoint
1. Log into your Wagepoint account, then click Add ons.

2. In the Time-tracking category, select Deputy and click Activate.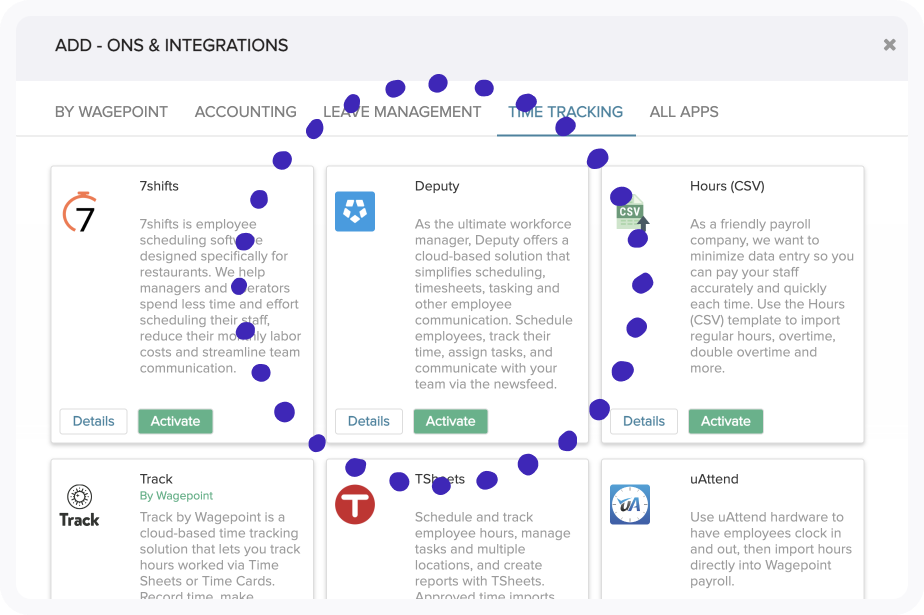 3. You will be directed to login to your Deputy account.
4.Enter your Deputy login and password and then select which Deputy organisation you wish to connect Wagepoint to and click Authorize.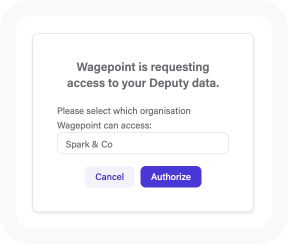 Once this is done, the integration will automatically be enabled.
Set up employees
Once the integration is enabled, you can click on Add ons in Wagepoint and click on the Deputy logo and you will see a list of the employees who have an active account in Deputy but are not set up in Wagepoint.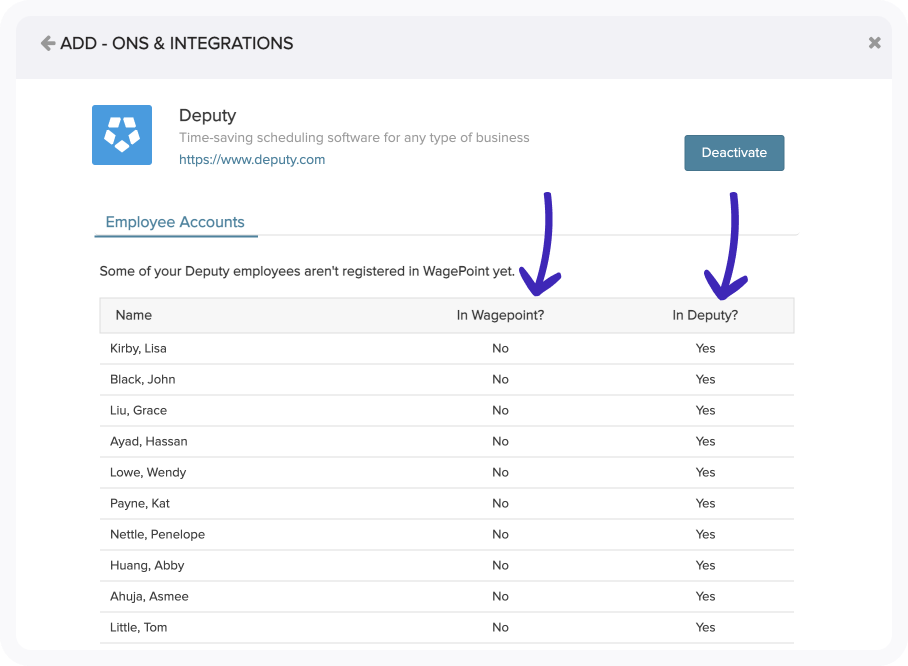 Importing hours from Deputy timesheets into Wagepoint
When processing Payroll for hourly employees in Wagepoint, click Import Deputy hours.
The total approved hours for the selected pay period will be imported from Deputy for all employees who have an account in both apps.
Regular hours will be displayed as a function of time (hours worked) in the "OT Hours" column in Wagepoint.
Double overtime will be displayed as a function of money (hours worked x hourly rate x 2) in the "Double Overtime" column in Wagepoint.
If an income code has not been set up at the company level in Wagepoint, but has been used in Deputy, this income type will be automatically created through this integration.
Click Save/Next after you confirm the hours are accurate.