You can export timesheets directly into Astute payroll via Deputy export timesheets.
Before you start
Please ensure that you have:
your Astute API KEY, API USERNAME and API PASSWORD. Your API key can be retrieved from Astute Support or your Astute account manager
Exporting to Astute payroll
1. On the Timesheets tab select Export Timesheets.
2. Use the Location and date selector to select the workplace and date range you would like to export approved timesheets for.
3. Select the employees' timesheets you would like to export.
4. Click Export Selected Items.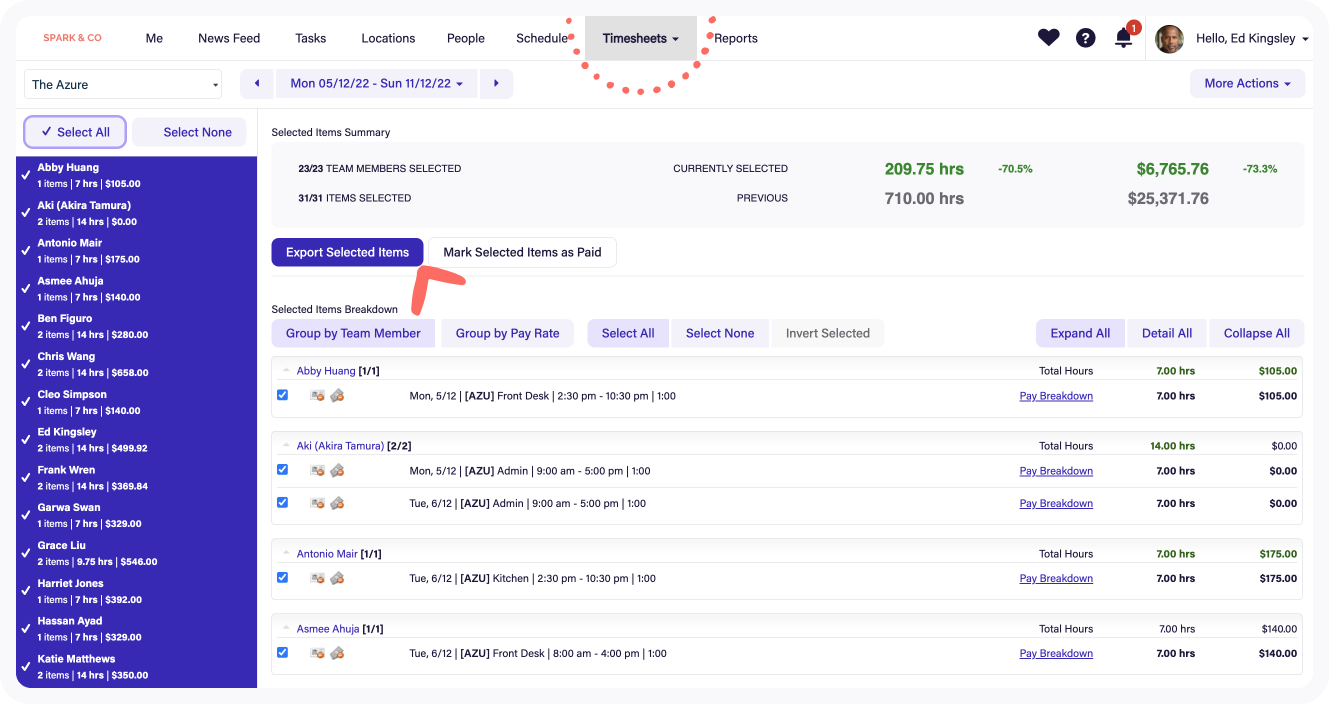 5. Select Astute Payroll from the drop-down menu.
6. In the following fields enter your Astute API key, API username, and API password.
7. Click Export.