Ensure that you have a valid KeyPay account, and that you have retrieved your KeyPay API key. To get this, click here.
Click the button below for instructions on how to set up the connection in KeyPay:
Exporting to KeyPay
Ensure that you have approved timesheets, then head over to the 'Export Timesheets' section, select the timesheets you would like to export, then click 'Export Selected Items'.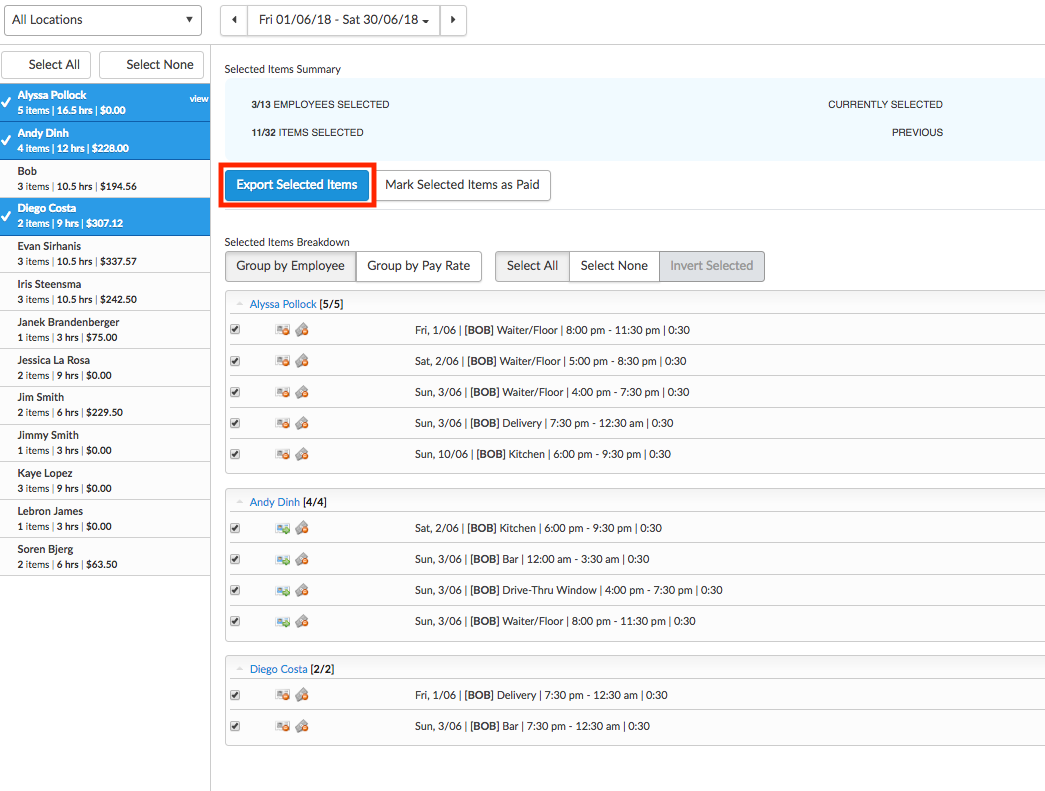 In the payroll drop-down menu, select 'KeyPay Payroll (Direct Export)'.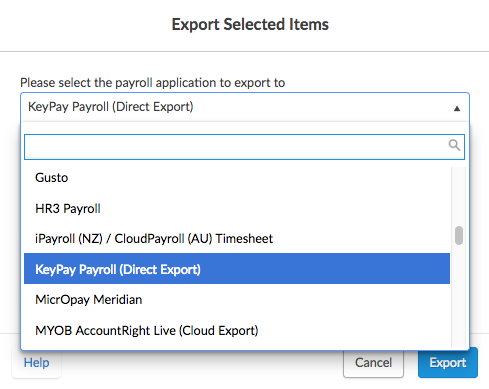 Enter your KeyPay API Key, then click 'Export'.