With our integration with Dropbox and Box, you can save a copy of the photos taken on the Deputy Kiosk for timesheet and record purposes. This guide will show you how to activate this.
Before You Begin
You will need to have a Dropbox or Box account to begin. To create an account, click the buttons below to head to the corresponding website.
You will also need to turn off your pop-up blocker so you can successfully connect your service with Deputy. Follow the links below for instructions on how to do this based on your web browser:
Connecting to Dropbox/Box
Connecting to either service works the same way. Read Connecting New Integrations for an introduction to connecting to third party systems.
Select either Dropbox or Box, depending on the service you would like to use and log in to that service. A pop-up window will appear. First, use your credentials to log into your Dropbox/Box account.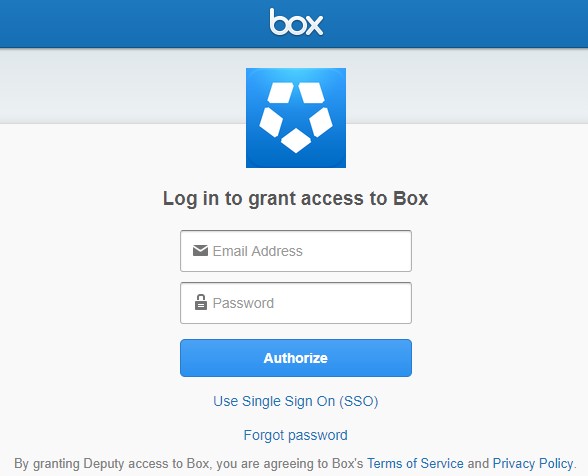 On the next screen, click 'Grant Access to Box'.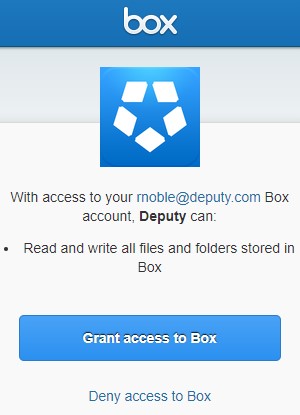 Setting Up the Dropbox/Box Integration
After successfully logging into your Dropbox/Box account, you will be directed to the Integration set-up page.

Here, you can select which folder to save the photos in. Click 'Save' when you are done. Now, photos taken with the Kiosk will upload to the specified folder in Dropbox/Box.
Please note that after you have established the connection between Dropbox/Box, Deputy will automatically create a folder inside Dropbox/Box which creates a path for these photos to be saved. These folders are also used for the Dropbox Sales File Upload Integration.