Deputy's integration with Vend will make cost-effective scheduling feel effortless, automatically syncing data between the two systems.
To learn more about our Sales Upload and Integration with Dropbox, click here.
Please ensure that you:
have an active Vend account. Visit https://www.vendhq.com/ to create an account and get started.
are logged into Deputy with Location Manager, System Administrator or Advisor access level
Connecting your Vend account to Deputy
2. When you select Vend, a pop-up box will open. In this box, enter the URL that you created in the Vend sign-up process.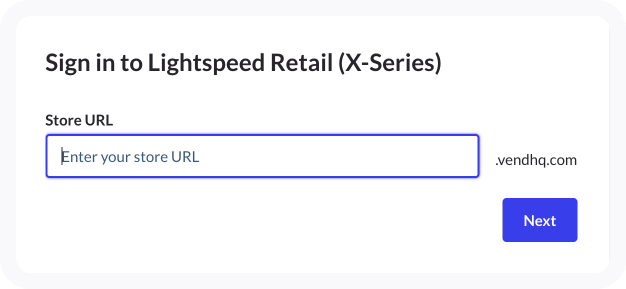 3. Enter your VEND login details.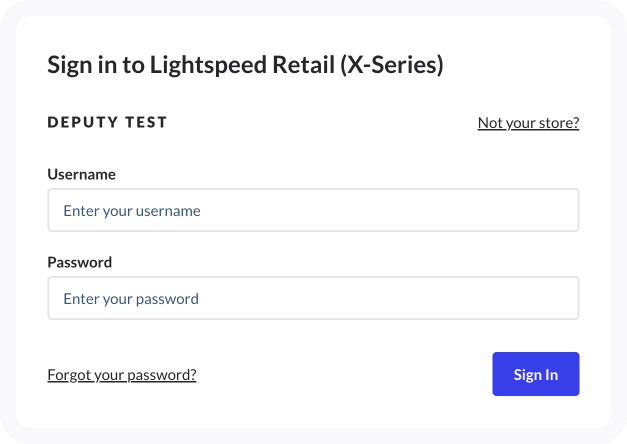 4. When you log in, you will need to allow access for the integration to connect. Click Allow Access to proceed.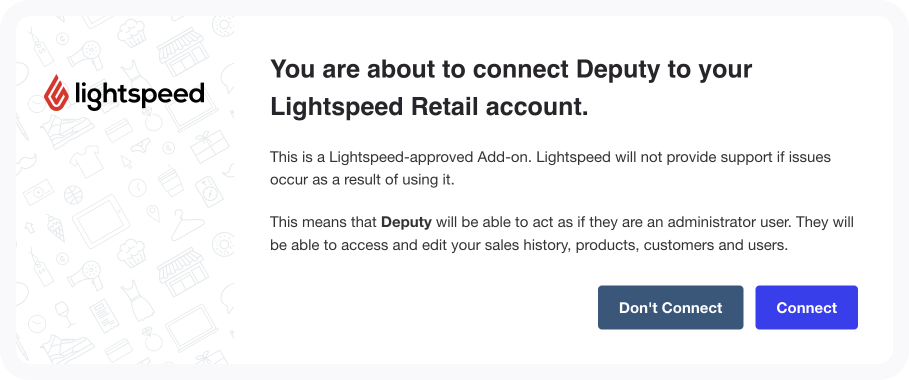 5. Back on the Integrations page in Deputy you can see your connected locations. Click on Configure to activate the integration services you wish to activate.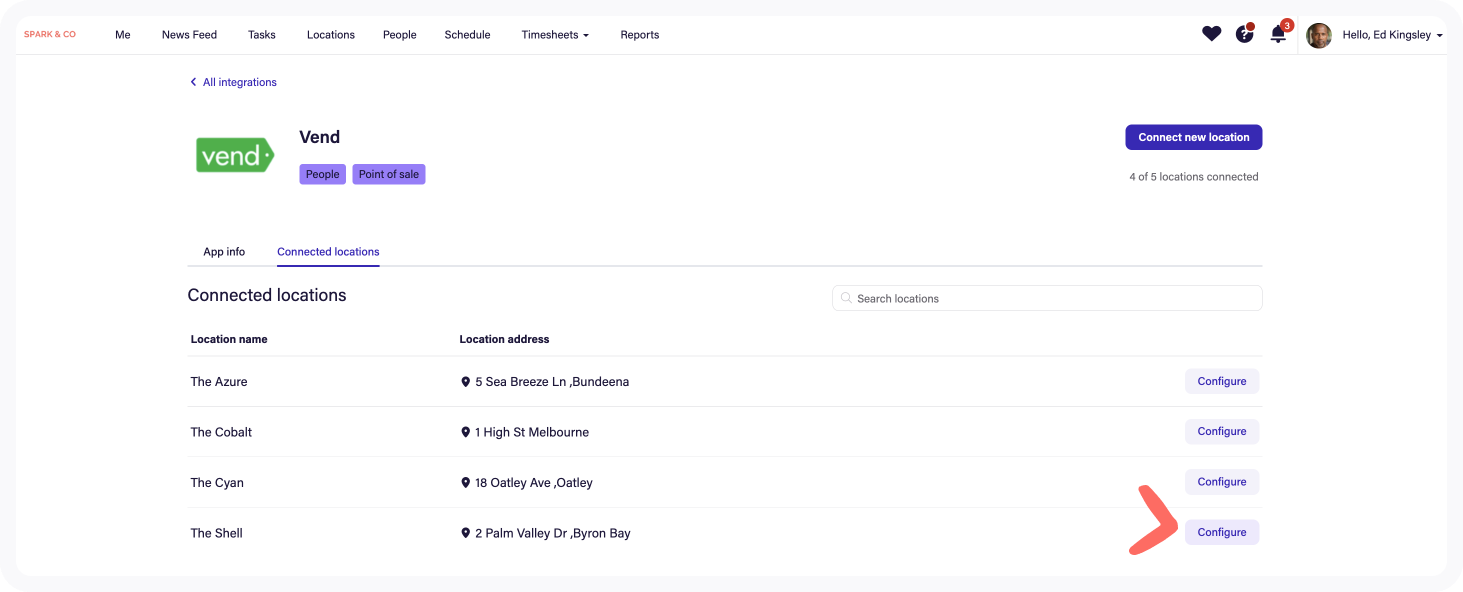 Integration services
This integration provides two services you can activate. Click on Activate for the service you wish to activate.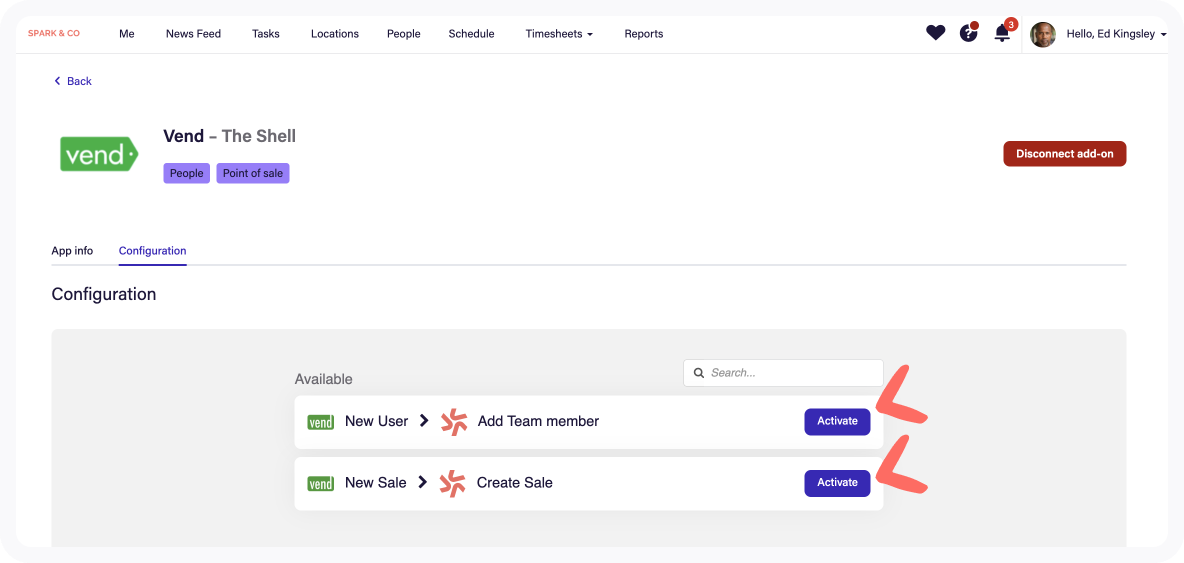 New User > Create Employee
This will sync new employee data between your services. In this instance, when a new user is added to Vend, it will sync and add the employee into Deputy.
Note: that when you first connect Vend to Deputy and activate the Add Employee service it will pull all employees from your Vend account into Deputy.
Click Save to activate this service for the selected location or toggle ON for all locations.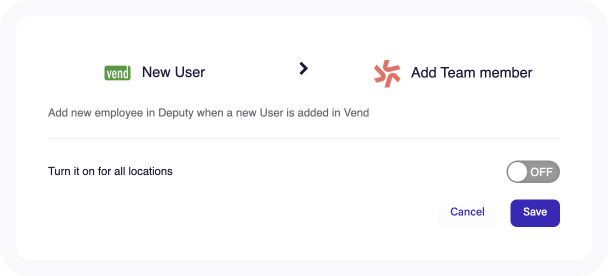 New Sale > Create Sale
When a sale is entered into your POS system, it will automatically be fed into Deputy. This will, in turn, populate the sales data, including the figures in the sales report and the Stats graph, allowing you to schedule your employees in line with the employee cost vs sales figures.
Select the Vend outlet name you wish to match with the Deputy area for sales to be uploaded then click Save.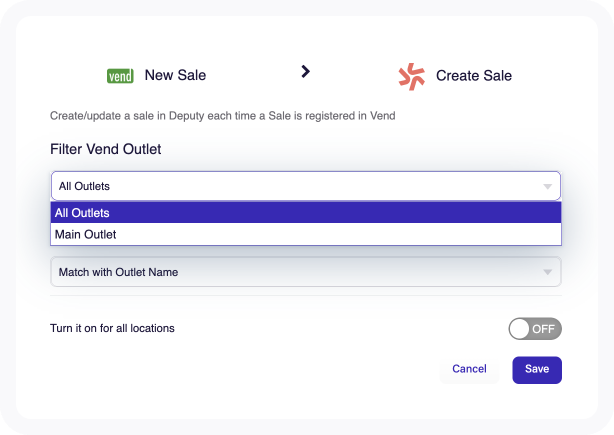 Frequently asked questions
Which Vend sales will be added to Deputy?
Any Vend sales in the statuses CLOSED, ONACCOUNT_CLOSED or LAYBY_CLOSED will be imported.