Yes, but only tasks you have created. You can not delete tasks others have assigned to you or your work area.
To delete a task on the Deputy website, click the trash can icon next to the Task title: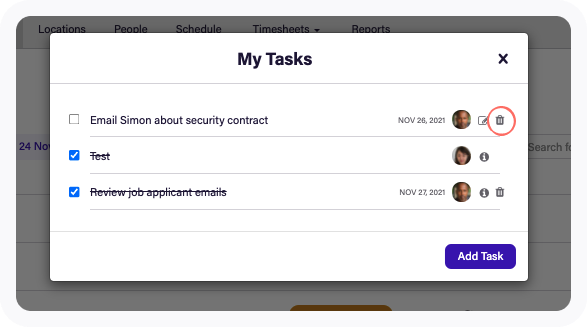 On the Deputy mobile and Kiosk apps open the task and click Delete Task.