Scheduling managers can require team members to confirm shifts they have been scheduled for.
In the event that a team member does not confirm their shift within the set amount of time, then a setting can be configured to turn this shift to Open.
This setting can be customised at each location by the Location Manager or System Administrator.
1. On the Location page select the location you would like to edit and click on Scheduling.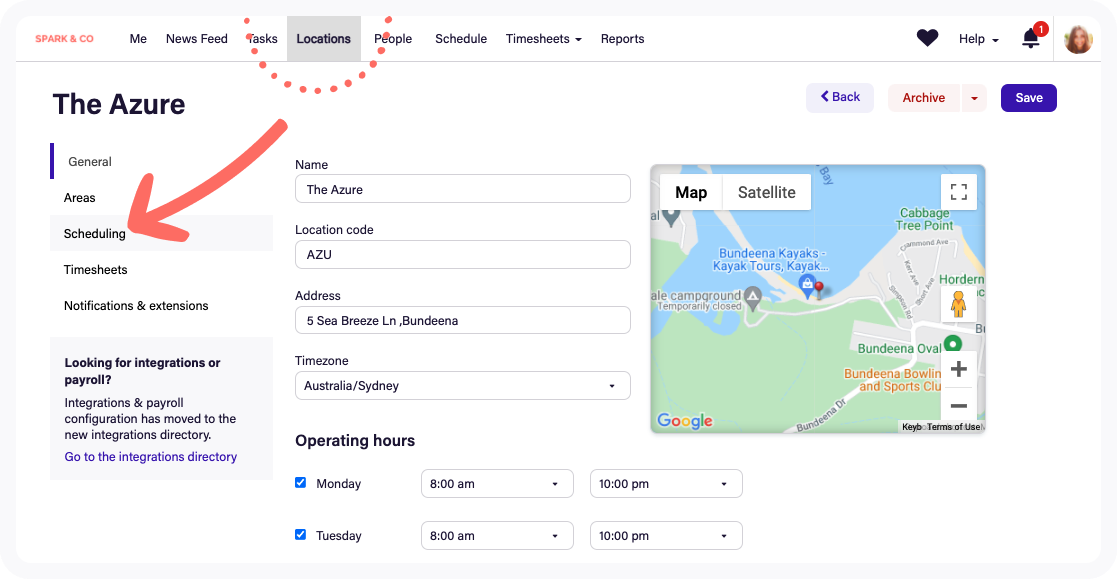 2. Under the setting for Turn unconfirmed published shifts to open shifts select the required time frame:
not required
12 hours before start time
24 hours before start time
3 days before start time
1 week before start time
2 weeks before start time
30 days before start time

3. Click Save to apply changes.
Example:
A work location publishes a shift for a team member and requires confirmation.
The location has also configured the schedule setting that unconfirmed shifts will be turned to open 3 days before start time.
3 days before the team member's shift is due to start, they have not confirmed it, so the shift is automatically changed to Open by Deputy allowing other team members to claim and work the shift.