Once the scheduling manager has created shifts and published the schedule there is an optional setting to lock the schedule and prevent changes after a specific number of days.
This setting can be customised at each location by the Location Manager or System Administrator.
1. On the Location page select the location you would like to edit and click on Scheduling.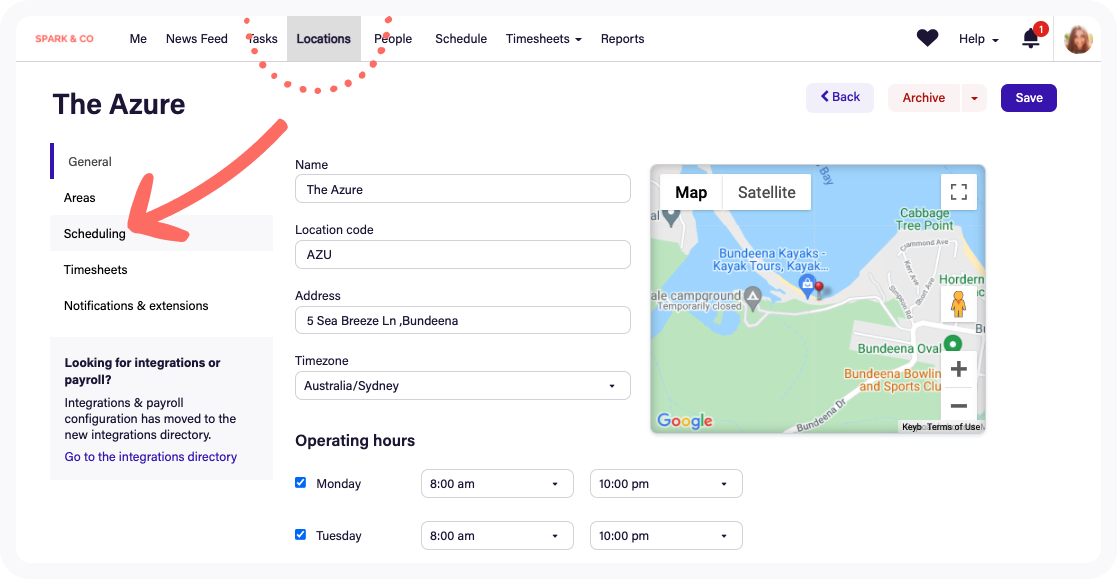 2. Under the setting for Prevent changes to shift, select the time period you would like the scheduled shifts to lock after:
never (default)
after 7 days
after 3 days
after 1 day

3. Click Save to apply changes.