Changing your schedule starting day allows you to customise your scheduling page for each location.
Before you start
To change the starting day of the schedule you must be either a user with an access level of Location Manager for that location, System Administrator or Advisor.
Changing the start day of the schedule also sets the default week period for calculating weekly overtime.
Please note that different locations in your business can have different starting days, however, to be able to use the All Locations view of the Schedule you will need all locations to use the same starting day.
Change the schedule starting day
Via the Deputy website
To access these settings you will need to log into the Deputy website.
Click on Edit Settings for the Location you wish to configure schedule settings for.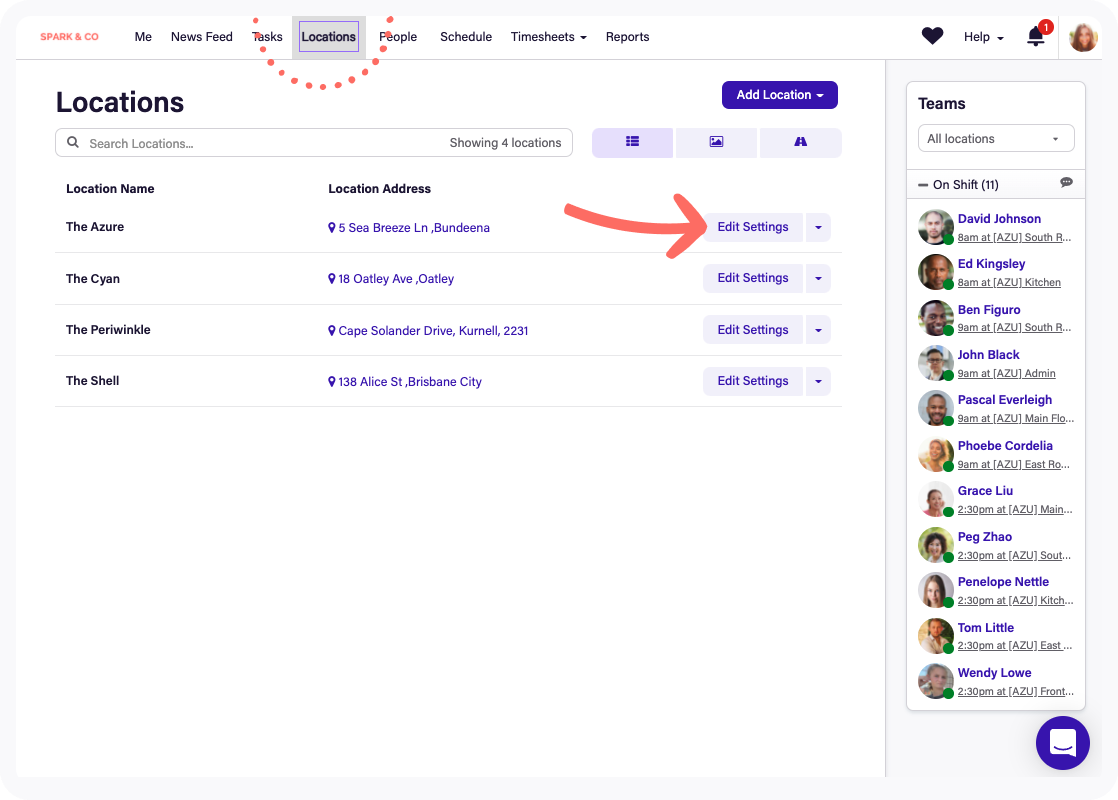 3. Select Scheduling from the menu on the left-hand side.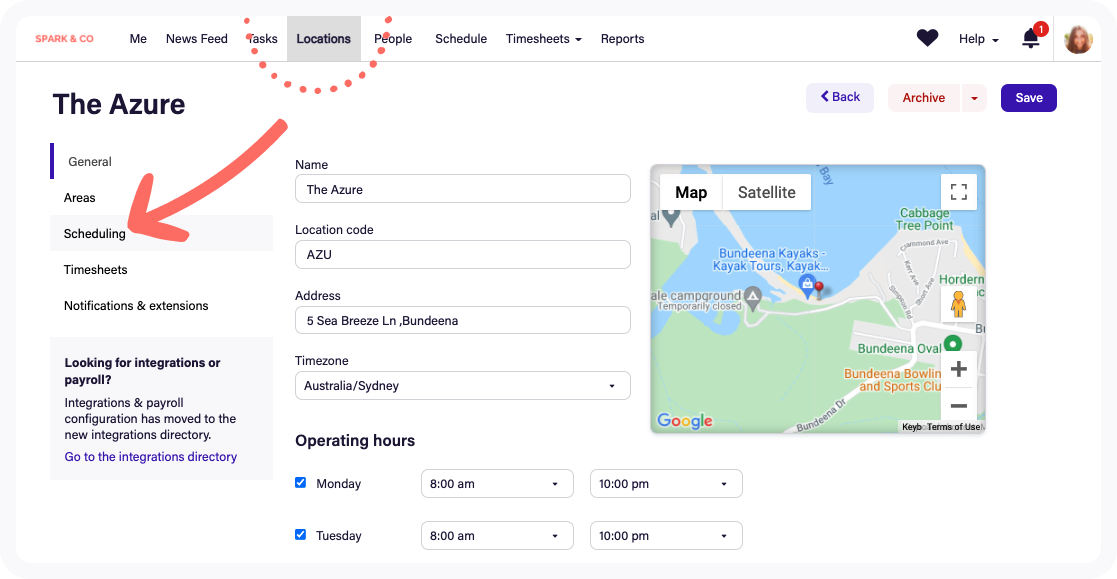 4. In the Basics section you can change the first day of the week for the schedule. Don't forget to click Save once you have selected a day.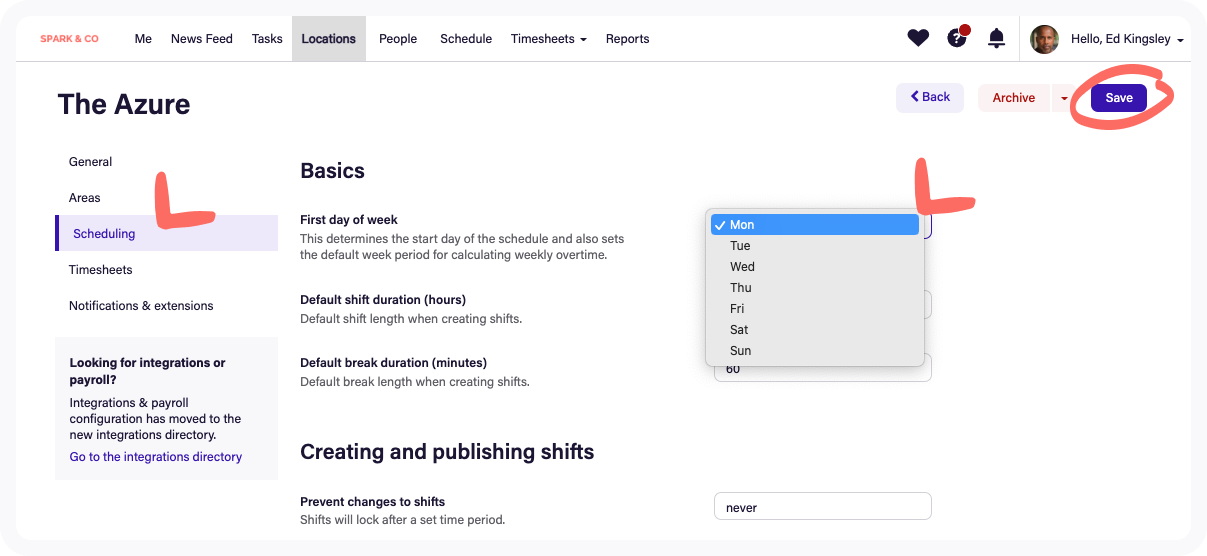 Via the Deputy iOS mobile app
You can also change the start day of the schedule on the Deputy iOS mobile app.
1. On the Schedule screen, tap on the location drop down.
2. Tap on Edit and select the location you wish to edit.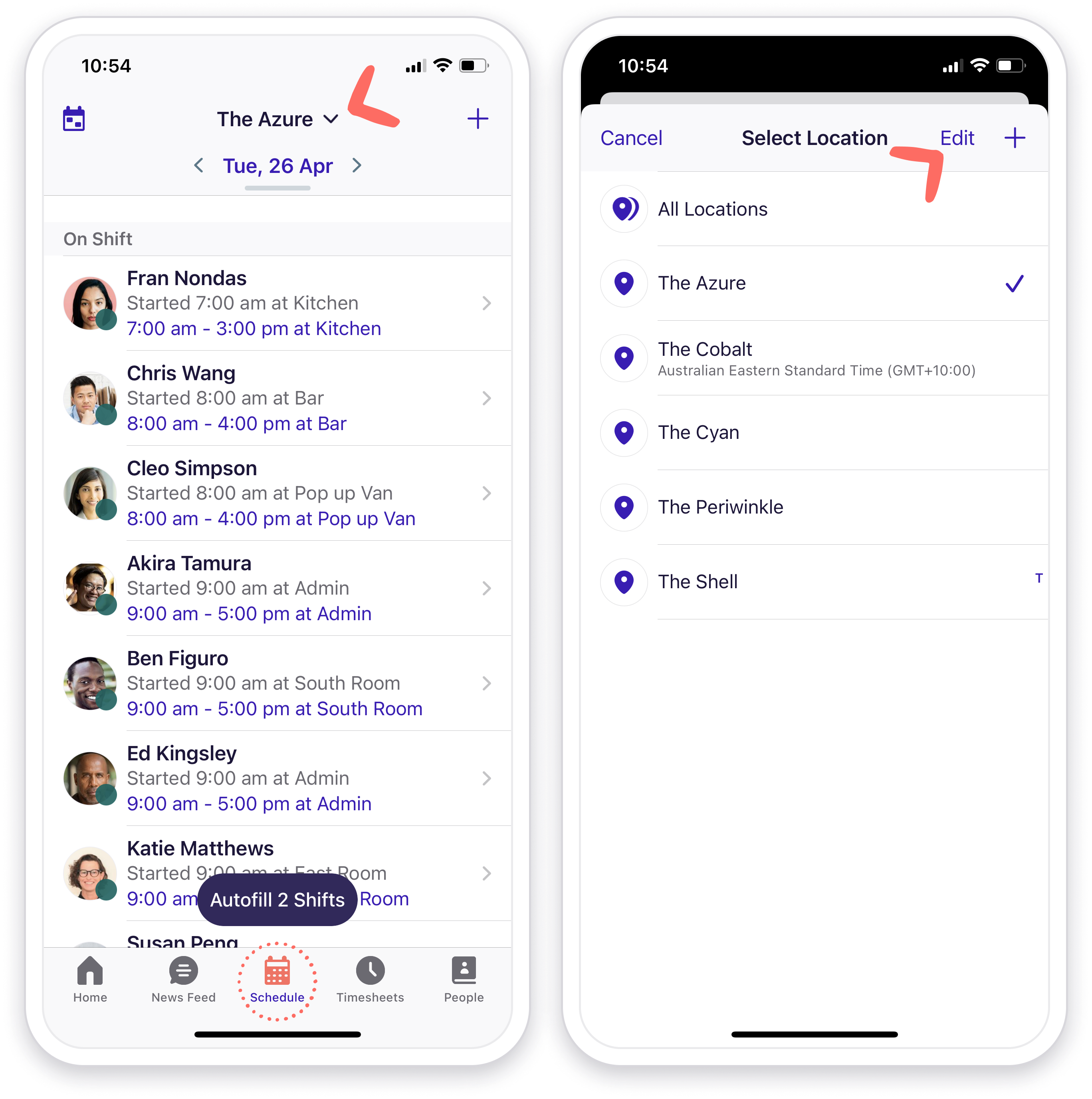 3. Tap on Schedule Settings, then the Week starts on field to select the day you would like to start your schedule on.