To reinstate a previously archived location:
1. On the people tab click the Add location button and select the option for Archived locations.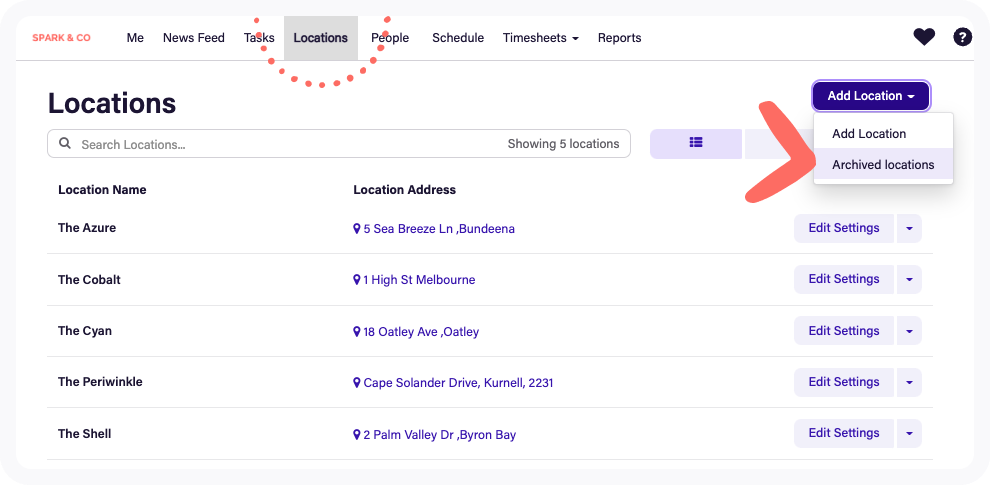 2. A listing of all archived locations will appear. Click unarchive on the location you wish to restore.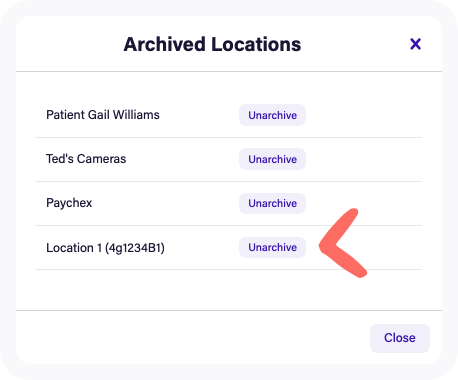 Note: Deleting a location is an irreversible action. A deleted Location can not be restored. This is why it's recommended to archive a location rather than deleting it, so you can reinstate the location in the future, or access any data associated with it.