Many industries and businesses are now requiring their team members to be vaccinated against COVID-19 to be able to come to work. Deputy enables you to set up vaccination leave for your team members so they can schedule their vaccination at a mutually suitable time.
This article has been written for users with an access level of a System Administrator and will cover:
Setting up Vaccination Leave
To create this new leave type, select Business settings from the profile drop-down menu.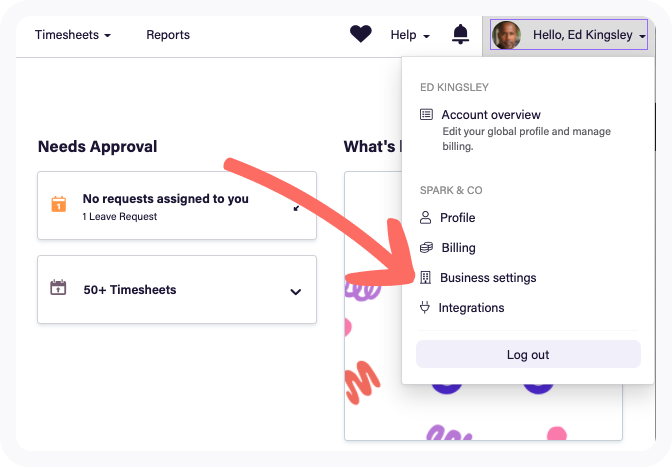 On the Leave tab, click Leave Rules.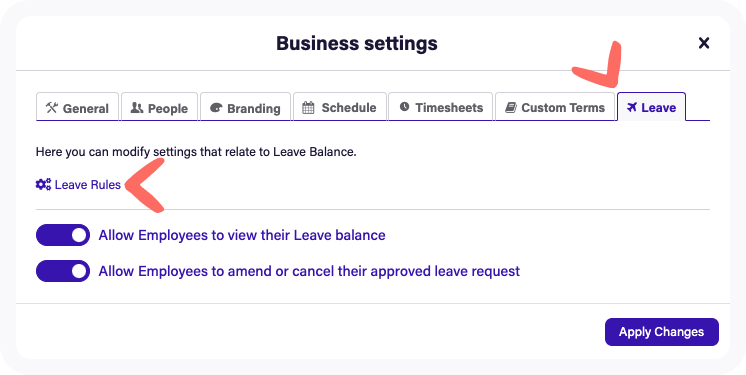 Click on New Leave Condition.

Complete the following fields:
Enter the name of your new leave type: Vaccination Leave. This a free text field and you have the flexibility to name this leave something more generic e.g. 'Other Approved Absence' if you require.
Indicate whether your organisation will designate the leave as paid or not.
Specify the type of leave. Select the appropriate option based on the awards and requirements applicable to your workplace.
Set the leave as Visible if you want your team members to be able to request the leave themselves.
Don't forget to click Save This Leave Condition before you exit the window.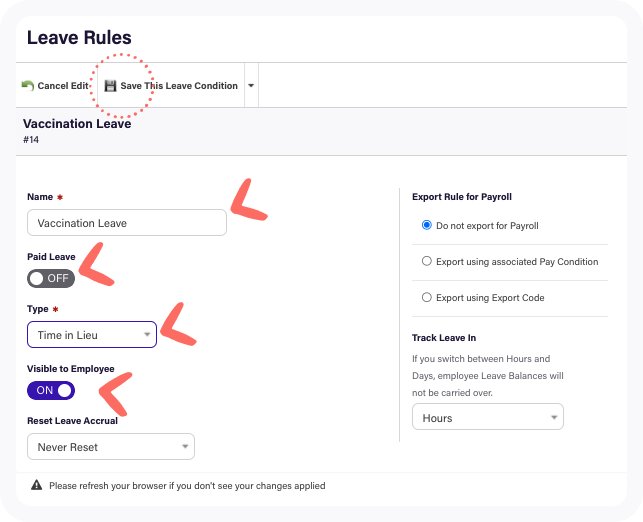 Note: You may need to refresh/reload your browser after adding a new leave condition before you are able to see it in the People page.
You can read more about setting up new leave conditions in our Leave Management article.
Add Vaccination Leave to your Team Members
Once you have created your Vaccination Leave type you need to apply it to every team member who is eligible to take it.
In the People tab, select all the team members you wish to apply the leave to by clicking on the checkboxes then click Bulk actions and select Add leave entitlement.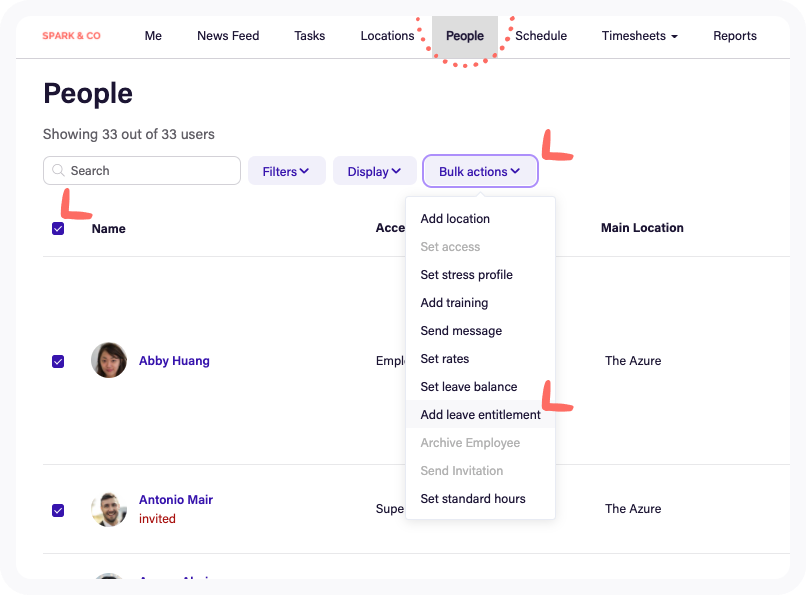 Select Vaccination Leave and click Add to add the new leave entitlement to your team members.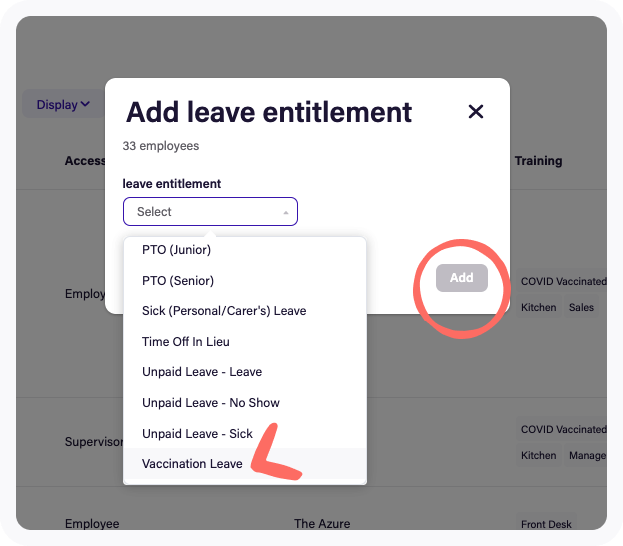 Add a Vaccination Leave Balance to your Team Members
Once you have assigned Vaccination Leave to your team members, you can assign a leave balance for this leave.
In the People tab, select all the team members you wish to set the leave balance to by clicking on the checkboxes then click Bulk actions and select Set leave balance.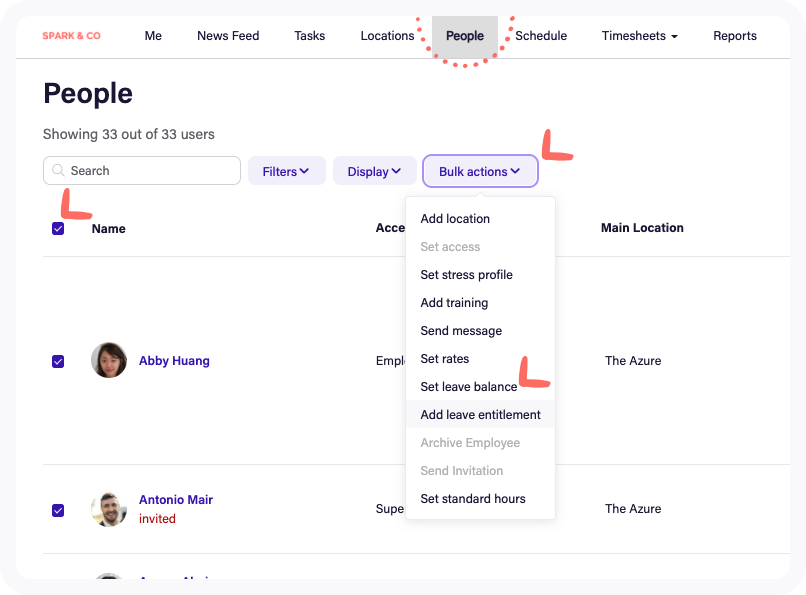 Enter the number of hours your team members will be eligible to take the click Save.
In this example, we have designated 4 hours.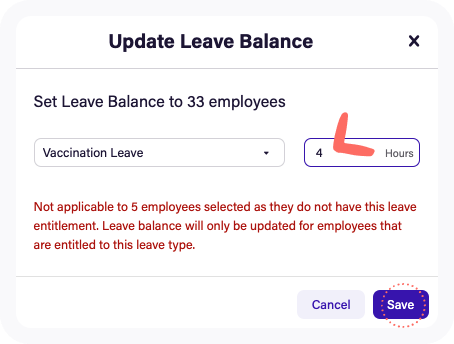 You can see the new leave entitlement and the leave balance available to take in this team member's profile.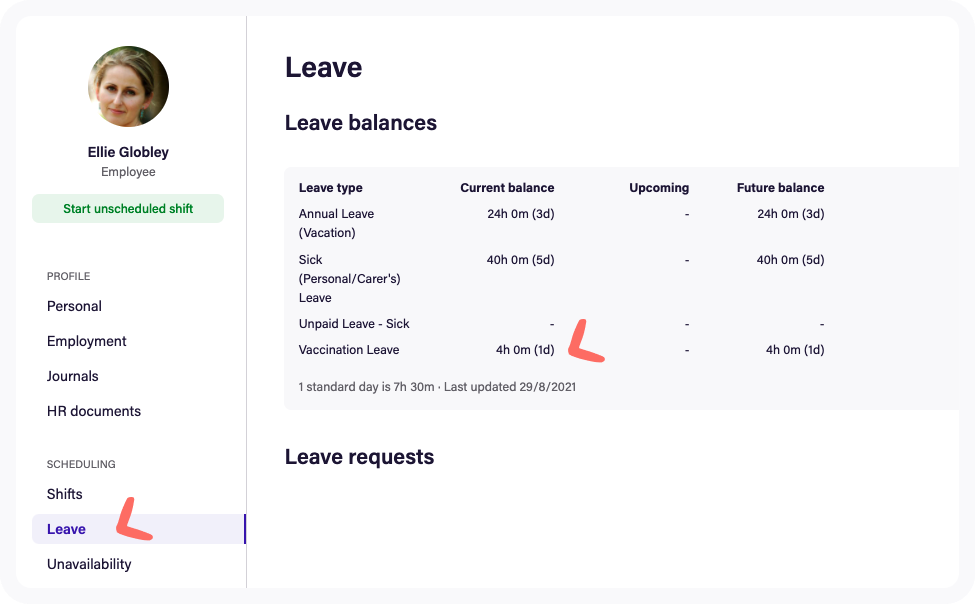 You can now let your team members know via a News Post that there is Vaccination leave available for them to request when their COVID vaccination appointment is booked.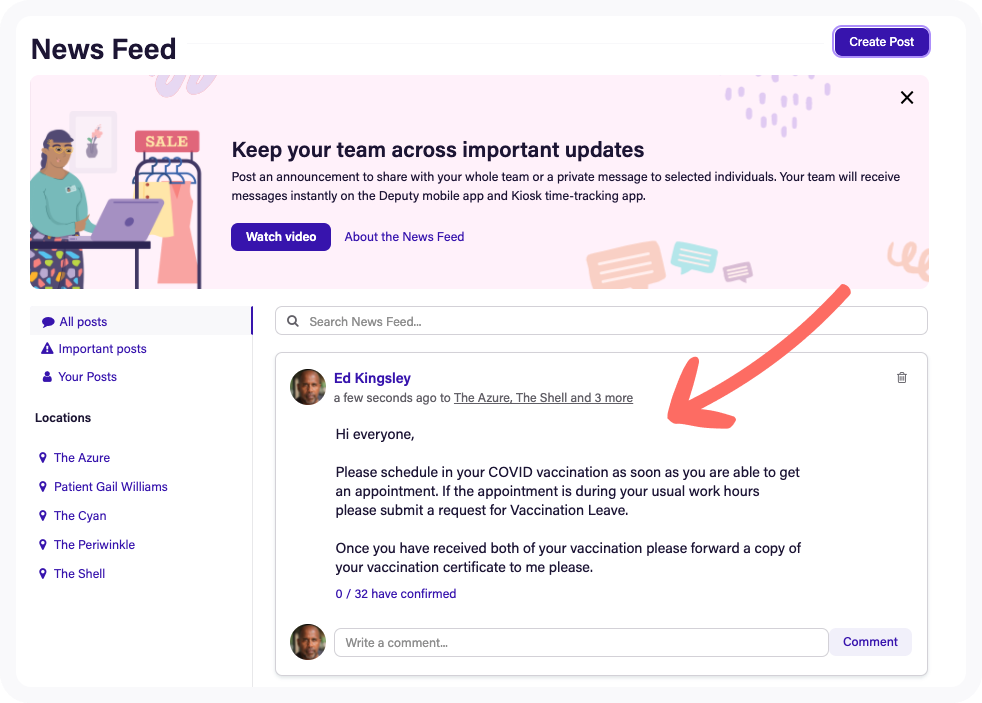 For more information about setting up leave see our article on Leave Management.
You may also be interested in reading more about how Deputy can help you:
IMPORTANT NOTE:
The information provided in this document is for informational purposes only and is not legal advice. We recommend that you consult with your legal adviser or the regulatory agencies in your jurisdiction regarding the appropriate categorisation of time for vaccinations within your workplace, as well as storage of associated records.
In general, team member medical information e.g. vaccination status inferred from a team member taking Vaccination Leave, must be kept confidential and stored securely from general personnel information. If your organisation stores such information in Deputy, we recommend you adjust access levels and permissions to comply with applicable laws in your area and regularly review whether there is a continuing need to store it.