Enabling 24 hour time within your account will affect all locations and team members, so you will need System Administrator or Advisor access to enable this option.
Changing the time format to 24 hour time will affect all shifts that are published and displayed for all team members within the account. It will also display timesheets in 24 hour time.
If you're a System Administrator for multiple organisations, please note that this will only affect the account you're currently logged in to, meaning you'll need to enable it for each account separately.
Note: that the time format displayed on Deputy mobile apps will be driven by the format set by the operating system of the phone itself.
How to enable 24 Hour time for all locations in your Deputy account
1. Select Business settings from the menu underneath your name.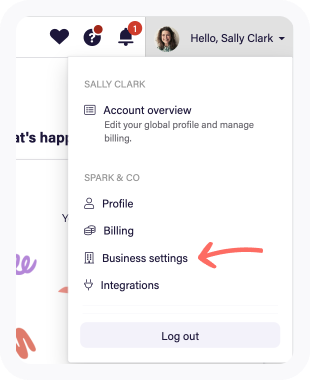 2. On the General tab of Business settings, select your preferred option in the Time Format field.