At Deputy, we believe everyone is an important member of a team working together so we call our people team members. However, in your community, you may call your people something different. You can easily customise the team member label to a term that suits your organisation.
This article is written for users with an access level of System Administrator or Advisor and will cover:
How to change the 'Team member' label
System Administrators can click on the Business settings option from the profile drop-down menu.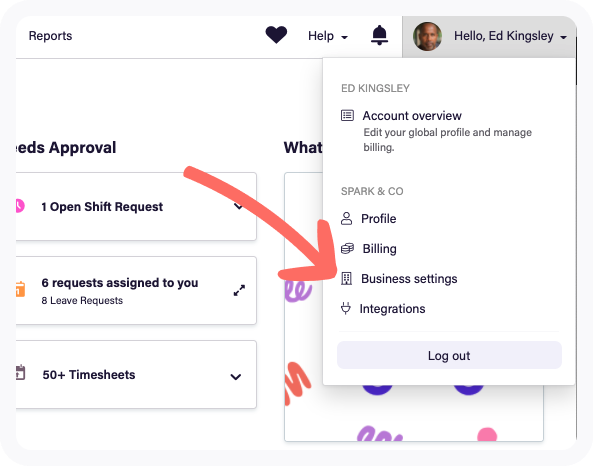 Select the Custom Terms tab. In the Team member text box, change Team member to the custom term you would like to enter.
In the example below, we've used 'Team Mate'.
Don't forget to click Apply Changes before you close the window.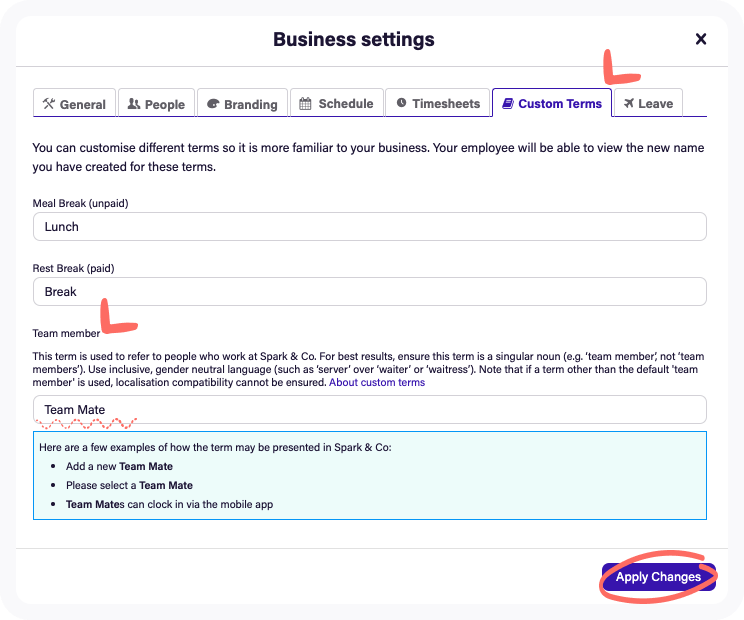 Some notes to be aware of when selecting a custom term for your people:
please only add singular nouns, plurals are not required

please use inclusive gender-neutral language

if you or your team members use Deputy in a

language other than English

on a mobile device then the custom term you enter here may not be translated into the language the mobile device is utilising.
Where is this custom term change visible in Deputy
This appears in a number of places in Deputy. In the screenshots below, 'Team member' has been changed to 'Team Mate'.
Some examples include, but are not limited to:
Printing your schedule by Team Mates or removing all Team Mates from the Schedule.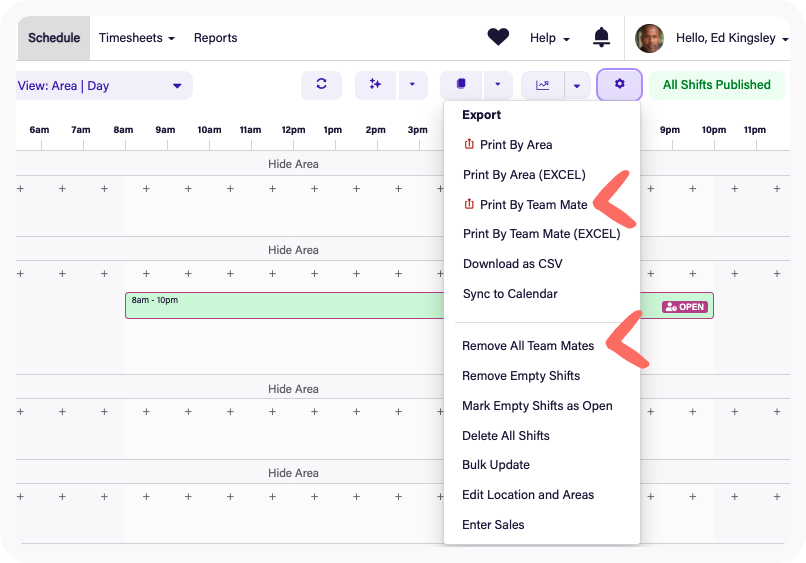 Archiving Team Mates
Running Team Mate reports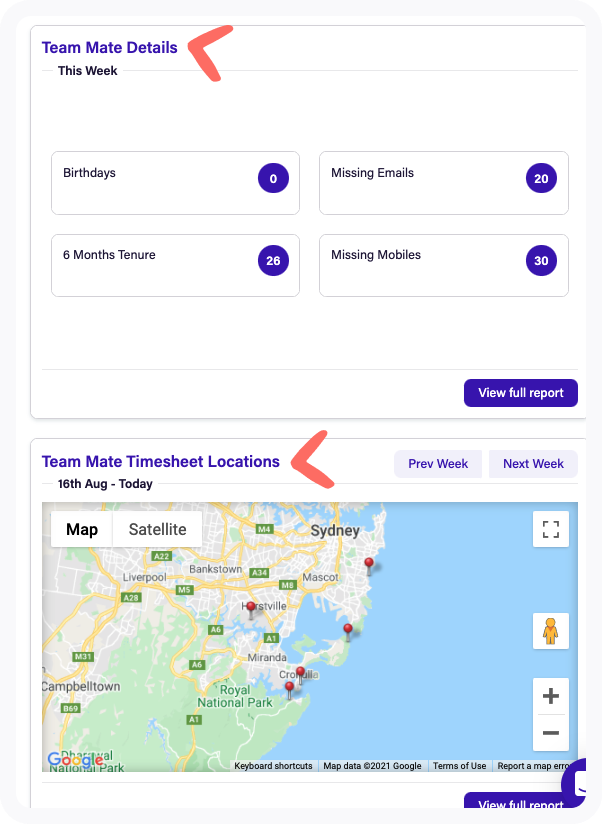 Note: Changing the custom term that you use to describe people in your organisation does not affect the Deputy user access labels of:
Employee
Supervisor
Location Manager

System Administrator

Advisor
These will remain unchanged.