Users with System Administrator or Advisor access can change the way the date is displayed in their Deputy account. This change will affect all locations in their account.
1. Log into once.deputy.com and select Business settings from the menu underneath your name.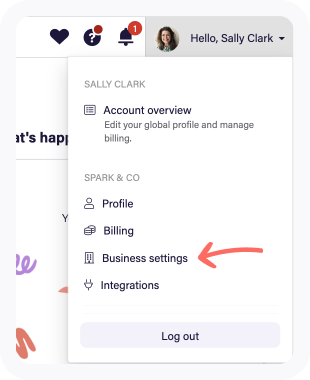 2. On the General tab, select your preferred date format from:
DD/MM/YY
MM/DD/YY
DD/MMM/YY
ISO 8601 (YYYY-MM-DD)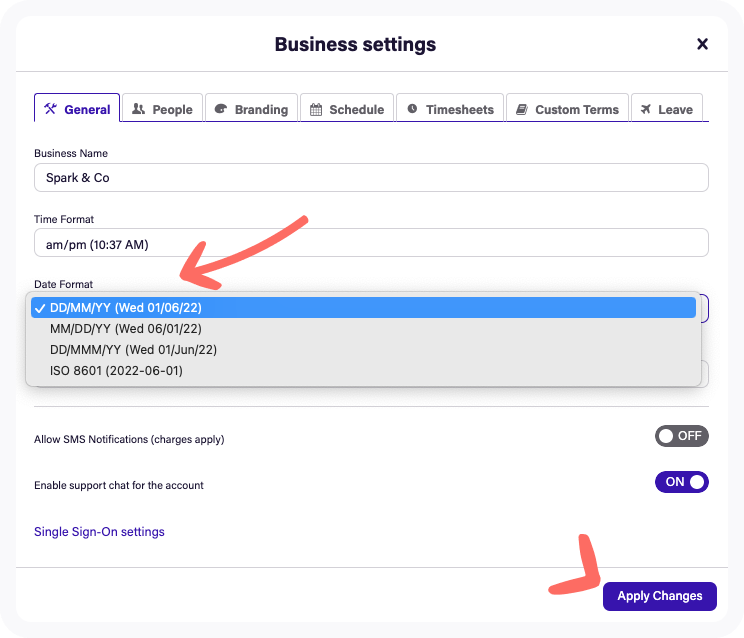 3. Click Apply changes when you are done.