Requirements for your team members to be able to clock in and out via SMS
To enable or disable this option, you will need:
to have Deputy access level of Location Manager, System Administrator or Advisor.
your team members must have their phone numbers added to their employee profile.
managers also need to publish their shifts to them via text messages so they may also respond via text messages. Note: SMSs sent from your Deputy account to notify team members that shifts have been published or SMS sent in response to clock in and out SMSs will incur additional fees in your account. Read How do I keep SMS costs down in my Deputy account for more information.
How do I enable SMS clock on and off for my team members?
To enable SMS clocking for team members:
1. Go to the Locations tab
2. Click Edit Settings next to the location you'd like to enable the option for. If you have multiple locations to enable this for, you can copy location settings.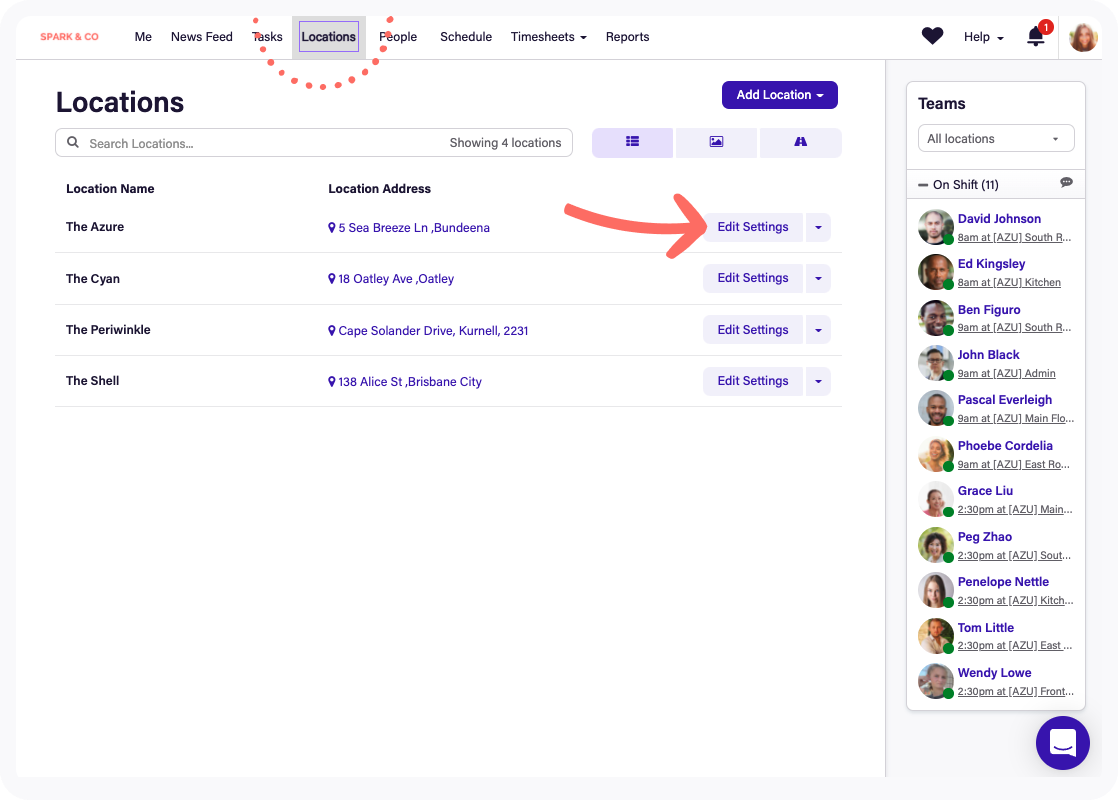 3. On the left, click Timesheets.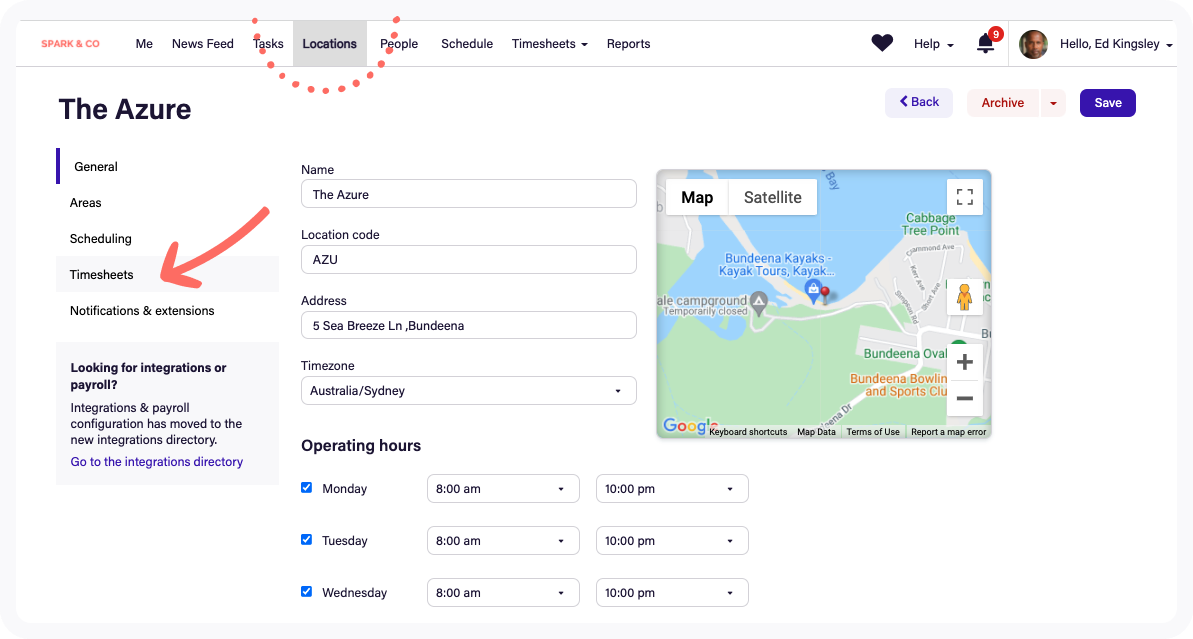 4. In the list of options for the Clock in and out settings, toggle on Clock in and out via SMS.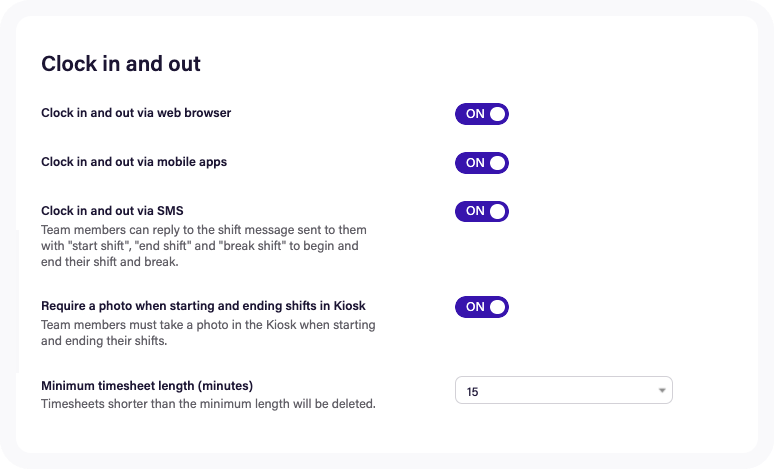 5. After you have done so, click Save in the top right corner of your screen.