This article shows the steps for an individual to close their own Deputy account.
Before you can delete
If you are team member connected to an organisation in Deputy, you will need to contact the organisation's administrator to be archived or removed from their organisation in Deputy first.
Otherwise, you will receive the following message when attempting to delete your account.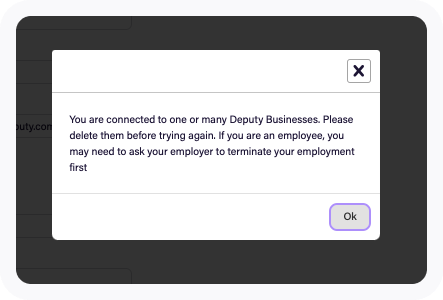 Ensure you have saved all the information you need before you are removed from the organisation as you will lose access to this organisation after being archived or removed from the organisation.
If you wish, you can maintain an individual account with Deputy in case you start a new job with another organisation that uses Deputy.
However, if you would prefer to delete your Deputy account after you have left your organisation, you can do this by following the steps detailed below:
How to delete your Deputy account
1. Log into your Deputy account at once.deputy.com
2. Click Edit Profile.

3. Under the 'Profile' tab, click Delete my account.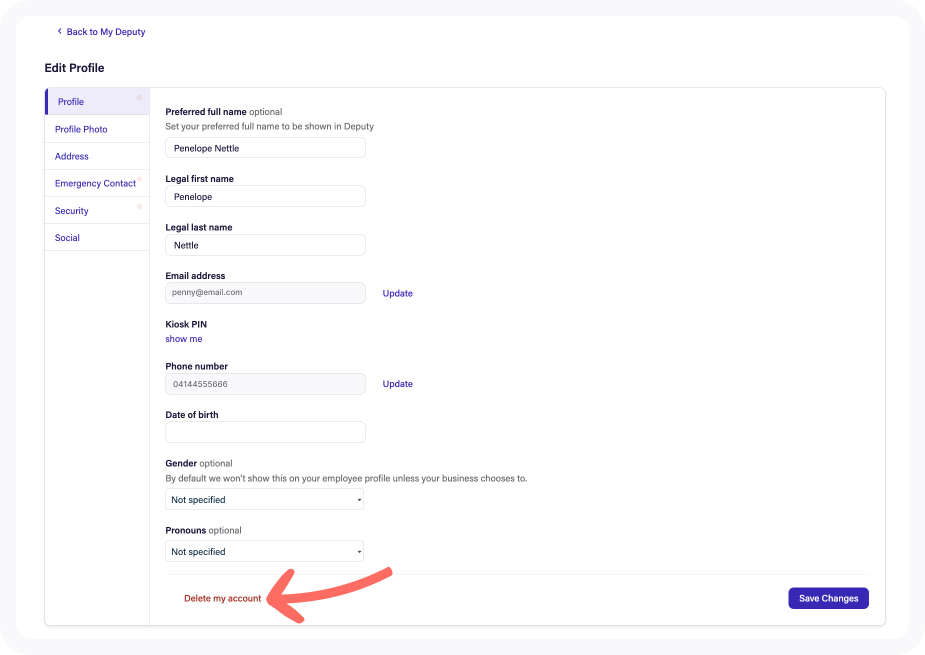 A prompt will appear. Press 'OK' to confirm the deletion.
Please note that this is final, and your account cannot be reinstated.