There may be situations where you need to remove two-factor authentication (2FA) from your Deputy account, such as when you get a new phone and need to switch the authenticator from the old phone to the new one.
In this article we will cover:
Before you start
To disable two-factor authentication, you will need:
To be logged into your Deputy account
Access to your current authenticator app
Disabling two-factor authentication
1. Log into your Deputy account, then click Edit Profile.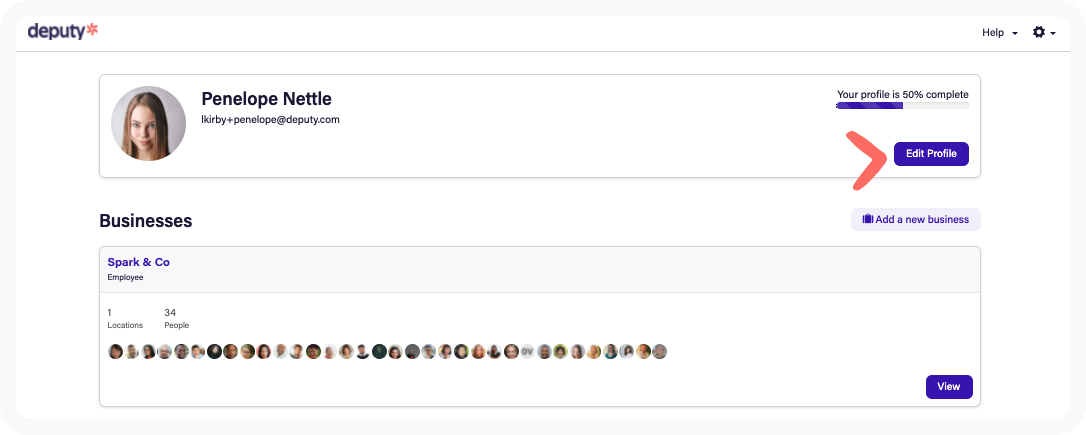 2. On the Security tab, click Disable two-factor authentication.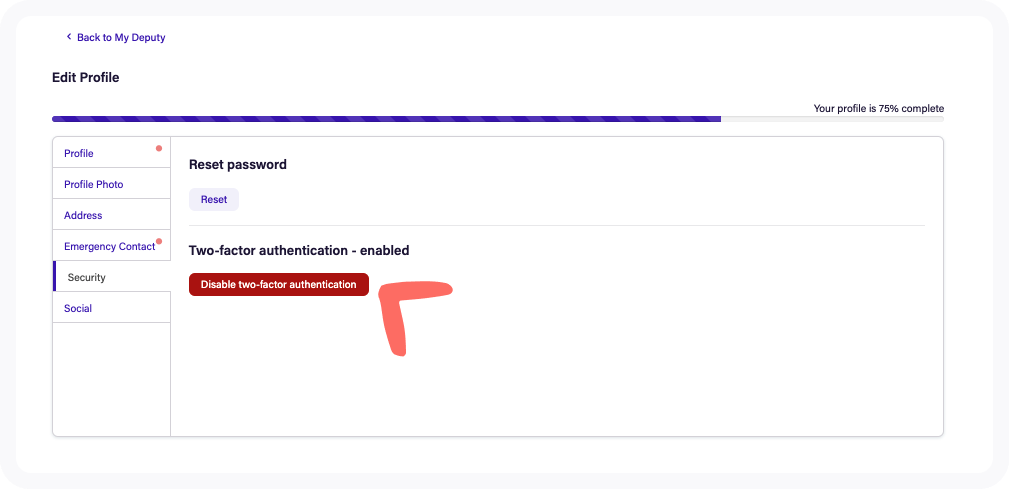 3. You will be prompted to enter a code from your registered authenticator in the following pop-up window. This ensures that your account security is being changed by you and not an unauthorised user.
Enter the 6-digit code from your authenticator and click Submit.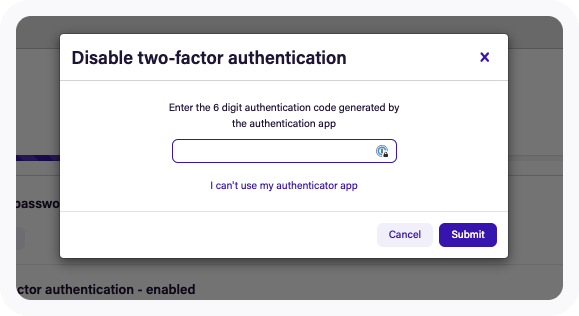 If you don't have access to your authenticator
If you do not have access to your linked authenticator, you will need to do the following:
Use the

option

to have a one-time code sent to your mobile phone via an SMS instead.
How to re-activate 2FA